SBL Radio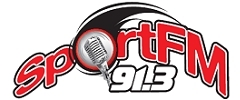 With Nathan Winch & Fleur McIntyre
Email: sblradio@sportfm.com.au
SBL Radio provides listeners with a comprehensive look into the State Basketball League with reviews and previews from both the men's and women's division, plus all of the latest news.
There are also interviews with players and coaches from the SBL.
Details:
Every Wednesday

7:00pm - 8:00pm

Nathan Winch & Fleur McIntyre
Special Guests
Our special guests will be back in 2012 with the crew catching up with SBL Players & Coaches.
Podcasts