Banners for Milestone Games
If you have a milestone game coming up, the club can provide you with an easy and inexpensive way to create a run through banner.
The club has available , Run Through Crepe Banners 2m x 2m in Brown and Gold, which can be easily personalized with the players name and the number of games (50, 100, 150). Contact secretary@wphawks.org.au.
All you need to do is prepare the lettering for the players name and number of games and affix this to the banner.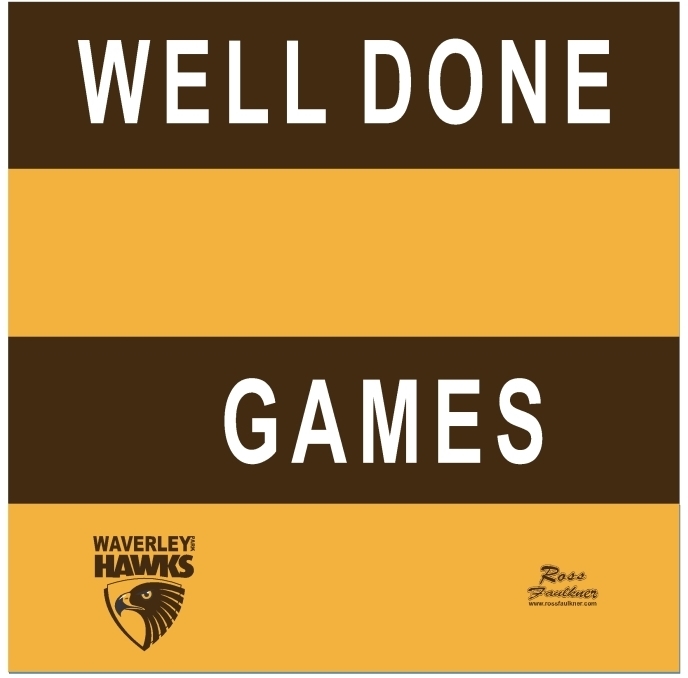 Preparing the banner
1. Download the PDF document at the bottom of this page.
2 Print the letters/numbers you require on to white A4 paper (one letter per page).
3. Cut the lettering/numbers out.
4. Glue or sticky tape the lettering/numbers onto the banner.
5. Attach banner to poles with strong tape - poles are available at the club rooms and are stored in in the away room benches