AUSKICK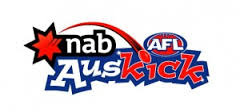 The NAB AFL Auskick program makes learning to play AFL fun, safe and easy for boys and girls aged 4+ years. Through weekly coaching sessions they will learn the skills of the game in an exciting, social and safe environment.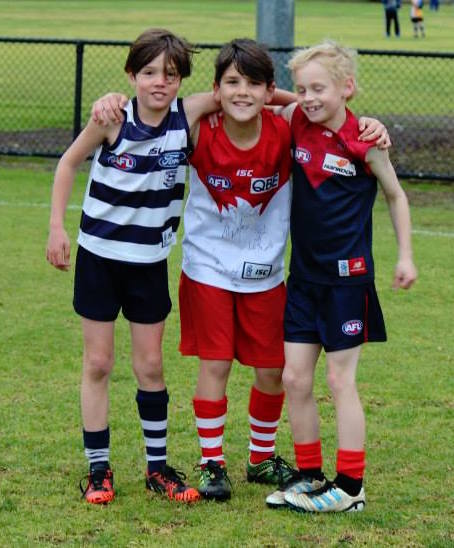 Children will learn the fundamental motor skills vital for future physical activity and sport participation as well as learning how to interact with other children as part of a team in small group activities.
The program also provides a great opportunity for parents to interact with their kids through the activities, have the opportunity to make new friends, learn about the game and spend quality time with their children.
Come along and join in all the fun and learn how to play Aussie Rules Football.
For those ready to play AFL games we start with Under 8s. Girls can play in mixed teams right through to U14s. We also have U10, U12, U14, U16 & U18 girl teams. Find out more about our girls football program.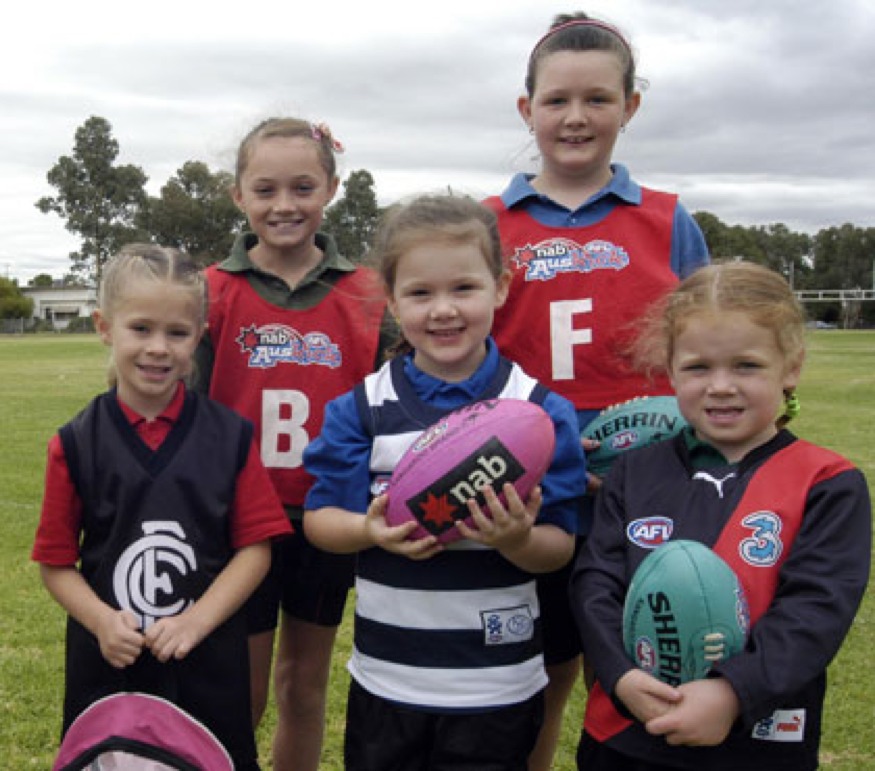 We will also be offering a Girls only Auskick program, dedicated exclusively to young girls.
Auskick starts Saturday, April 21
9:00am - 10:15am
FEE: $96
REGISTER ONLINE (Please enter East Bentleigh in the Auskick search function, not the postcode).
No manual payments can be accepted.
We look forward to seeing lots of familiar faces returning for the 2018 season, but we're also really looking forward to welcoming lots of new faces to Centre......Hope to see you and your kids there!
For enquiries, please contact East Bentleigh Auskick Coordinator - Cameron Osborne - at auskick@stpetersfc.com.au or call 0417 012 272.
---
AUSKICK FAQ'S
How old does my child need to be to join?
Auskick is for boys and girls ages 4 to 12
What is required of family members?
Assistance! In Auskick nothing is achieved without the help of parents, family, and friends, you can always ask our Auskick Co-ordinator where help is required. NAB AFL Auskick encourages the participation of parents, of all abilities and fitness levels! Many parents see Auskick as a time to spend quality time with their children, and research indicates that children are more likely to persist with, and enjoy activities when their parents are involved. Parents are invited to join in skills sessions and activities with their kids, and may even learn a thing or two!
Can girls play?
Girls are very much encouraged to join Auskick.
What sort of boots / clothing do we need?
Football boots can be worn, but runners are fine as well. Most players wear their favourite teams football jumper.
What happens if it rains, hails, snows, or is very hot or windy? Will Auskick still be on?
St Peters Auskick is always on rain, hail or shine. However if the coaches believe that the ground conditions are not suitable play may be cancelled. This decision will be made on the morning of the Auskick session at the ground.
Do we need a mouth guard?
At Auskick level the benefits that a mouth guard provides are negligible as the games are slower, tackling is not allowed and players cannot kick off the ground.
My son or daughter is in grade 5. Can he/she still do Auskick?
Yes, the Auskick program is designed for players from grade Prep to grade six. At St Peters we break up the playing group into three groups i.e. Preps, One and Two and Three to Six. This allows us to fit the drills to the relevant age group.
Can my child play Under 8's and 9s and still stay in Auskick?
Not only can they, but they should. Auskick is the ideal way to keep improving football skills; many players continue Auskick training until 11 or 12. Under 8's and 9's should train with Auskick in addition to their weekly club training session.
My child does not have the same ability of other children. Is there any point in joining?
Absolutely. Auskick gives children of all ability levels an opportunity to learn in a relaxed and enjoyable environment, whilst early participation in physical activity develops important motor skills and social abilities that can become the foundation for a lifetime participation in sport and recreation.
When does my child get to play a half time game in an AFL game?
The AFL allocate games to all Auskick centres around Australia. St Peters Auskick has no control over when and where we are allocated games. The AFL's policy is for the older children (grades 5 and 6) to play the central game, if there are insufficient numbers from those grades we may on occassions offer places to grade 2 players.