Sponsor Information
RAY WHITE MOORABBIN

WWW.RWMOORABBIN.COM.AU
Ray White Real Estate Moorabbin
With one in ten homes sold in Australia sold by a Ray White office, it's no surprise that Kieran Lynch & Tim Lynch have found success since bringing the Ray White brand to Moorabbin in 2010. In that time, Ray White Moorabbin has gone from strength to strength. Business has grown three-fold, staff have tripled and hundreds of happy customers have benefitted from Ray White's strength and systems in the sale of their homes and the management of their rental properties.
Bringing together a sales team of exceptional experience, Ray White Moorabbin has built a reputation on word-of-mouth recommendations and referrals. Ranging from energetic newcomers to experienced industry stalwarts of many years standing, Kieran's team offers a diversity of skills. With a strong understanding of the local area and a strong network of potential buyers, the team includes family home specialists who have lived in the area for many years, young agents attuned to the first-home buyer market and project marketers experienced in off-the-plan and high-density development sales
Operating across the in-land Bayside value corridors, Ray White Moorabbin has sold period weatherboards in Carnegie, brick veneers in Cheltenham and a diversity of housing styles (from new townhouses, to established family homes, to a range of apartments) in its heartland of Moorabbin and Bentleigh. Our rental property portfolio illustrates the diversity of the business too.
Located in a high-profile position in the heart of Moorabbin's business, retail and transport precinct, the Ray White Moorabbin office has eye-catching presence and a highly recognisable profile. Established, successful and here to stay, Ray White Moorabbin is primed to grow within its customers and its marketplace for years to come.
For all your real estate enquiries please contact Kieran Lynch on 0430 3026 801
BENTLEIGH RSL

http://www.bentleighrsl.com.au/
Supporting Community Football at all levels.
The Bentleigh RSL is an outstanding contributor to the Bentleigh Community and in more specifically, the Bentleigh Football Community.
The RSL have supported the Junior Club and Auskick Centre over the last few years allowing us to buy much needed equipment for the players.
In return we aim to send as many families down to the RSL to enjoy the great food and family atmosphere.
BRIGHTON TOYOTA

www.Brightontoyota.com.au
Welcome to Brighton Toyota
At Brighton Toyota, we regularly hold over 500 vehicles in stock to maximise your selection. We know just how exciting buying a new car can be; with more cars in stock to choose from, you can be assured that Brighton Toyota will make sure you're on the road enjoying your new vehicle as quickly as possible!
AWARD WINNING DEALERSHIP
In our state of the art showroom we boast a huge range of new Toyota Passenger vehicles, Toyota Hybrid vehicles, Toyota 4WD's and SUV vehicles and Toyota Commercial vehicles.
Brighton Toyota is a current Silver Knight Toyota Dealer. This award from Toyota Motor Corporation Australia recognises that in our geographical area of responsibility, more customers choose to purchase their new vehicle from Brighton Toyota than any other brand.
Langford Jones Homes

http://langfordjoneshomes.com.au
Need a custom designed home on the coast, or a townhouse development in the Bayside or South-Eastern suburbs of Melbourne? Look no further than Langford Jones Homes.
For over 40 years, this family owned and operated building company has provided clients with quality, lightweight built coastal homes and townhouse developments.
Building quality homes for our clients at the right price is what's made Langford Jones Homes a market leader. We pride ourselves on providing the best service from first plans to finished product, and work closely with our clients at every stage of the building process to ensure our home suit their every requirement.
The team at Langford Jones Homes offer the following services to clients:
Custom design and build new homes.

Custom design and build townhouse developments (specialising in dual occupancy and duplex designs).

Knockdown and rebuild.

A first-class design collection – with over 100 new home designs to choose from.

Town Planning Permit design and application submission.

Quote & build a client's own new home design or townhouse developments (these plans are completed by an external designer or architect).

Colours consultancy by a fully qualified interior designer.
Injury Rehab Centre

http://www.injuryrehab.com.au
Is your child at risk of hurting themselves playing football?
Are they are getting the best possible advice in dealing with pain or injury?
Click here to get a FREE Physiotherapy or Osteopathy consultation for you or your child at the Injury Rehab Centre, proud supporter of BJFC and Junior Football."
Your family deserves more when it comes to Physiotherapy and Osteopathy services. At the Injury Rehab Centre we go above and beyond other clinics using the latest assessment technology to determine risk of injury including:
- The MAT (Movement Assessment Tool) designed to measure limitations in your child's flexibility and movement.
- Strength Testing Equipment and Force Plate Technology to find weaknesses in strength and power
- Slow Motion Video Analysis to identify bad movement habits such as poor running or jumping technique.
Our therapists a leaders in the medical community, successfully working with thousands of Bayside residents and teaching 3500+ other Physiotherapist therapists worldwide the secrets of The Injury Rehab Centre with the teaching organisation Movement Assessment Technologies (matassessment.com).
Don't leave your family on the treatment merry-go-round. Early injury management can lead to better long term outcomes especially with young athletes so we're offering all BJFC members and parents receive a FREE initial Physiotherapy or Osteopathy consultation and 10% off all future consultations. Go to www.injuryrehab.com.au to book online or call the clinic on 95537024.
Chemist Warehouse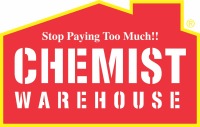 Chemist Warehouse continues to be at the forefront of online pharmacy in Australia. Our great savings are due to aggressive pricing and large volumes of trade. Unlike overseas rivals, we do not use any product that has not been approved for sale in Australia by the relevant authorities.
Lowest Prices Guaranteed
We beat everyone's prices! At Chemist Warehouse if you find a cheaper price on the same item at another Australian Retail Store, we will match it and give you 10% off the difference!
La Porchetta East Bentleigh

https://www.laporchetta.com/store-locations/suburb/bentleigh-east
La Porchetta East Bentleigh is a long-standing favourite for great tasting Italian food and warm hospitality. Local families and children love the outdoor area and functions and group bookings are welcomed.
Flash Building and Maintenance

flash building.com.au
Established in 1997, Flash Building & Maintenance is a registered Commercial Building Practitioner, and offers shop fitting, project management, design, architectural joinery manufacture and installation. Our attention to detail and uncompromising quality have ensured our long term relationships with many of our clients.

Having an established network of trade suppliers, Australia wide, we can ensure our ability to service our clients in any location across the country. We adhere to principles of integrity, fairness, honesty and accountability, and these are reflected at all times in our relationships with clients in the projects we manage, with staff and the subcontractors we select.

Our end-to-end capabilities include design, build, architectural joinery, installation & project management. Our team of highly skilled and experienced professionals can provide you with a tailored service to meet your exact building or fit-out requirements.

We are not just a team of builders and shopfitters, we are managers and we pride ourselves on holding not only the best reputation, but the highest level of integrity and trust with our clientele.

Our 'can do', proactive approach ensures that we deliver excellent results of the highest quality within the agreed time frames and budget.
Bayside Farm Box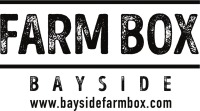 baysidefarmbox.com.au
Bayside Farm Box is an organic food delivery business that services Melbourne's Bayside and Inner South East suburbs.
We specialize in the home delivery of the freshest organic fruit and veg and artisan, Australian made pantry items. We not only offer FREE organic home delivery, we also handpick, pack and deliver newly harvested organic produce from the market straight to your doorstep ALL ON THE SAME DAY! Yes, we head to the Market at 2.00am, handpick organic produce that has just arrived from the various organic farms, bring it back to our warehouse in Moorabbin, get it packed into boxes of organic amazingness and are on the road by 10am to deliver your Organic Farm Box to you.
SOUTH MELBOURNE GLASS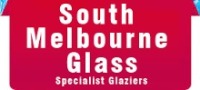 www.southmelbourneglass.com.au
South Melbourne Glass has been servicing the glass and glazing needs of commercial and domestic customers in the inner and south-eastern suburbs of Melbourne since 1978.
The experience accumulated over these 30+ years, enables us to provide you with the most knowledgeable advice for your glass and glazing needs, particularly with specialist and custom requirements.
We pride ourselves on providing professional, high-class workmanship, using quality materials to deliver exceptional glass and glazing services for our clients.
Our inclusion in industry bodies (AGGA and GGAV) and compliance with industry standards (AS 1288-2006)* ensure the best outcomes on each job we undertake for our customers as we remain current with new developments in the industry.
Our South Melbourne location can provide additional convenience for clients in Melbourne CBD, Docklands, Southbank, South Wharf, St Kilda Rd, Port Melbourne, Albert Park, Middle Park, and St Kilda.
South Melbourne Glass also operates as Ace Glass and Glazing and Port Melbourne Glass.
* AS 1288-2006 accredited (Glass in buildings - Selection and installation) specifies procedures for the design, selection and installation of glass in buildings.
Michael Aitken
95 Thistlethwaite Street
South Melbourne VIC 3205
(03) 9690 4982