Triple Premiers 2015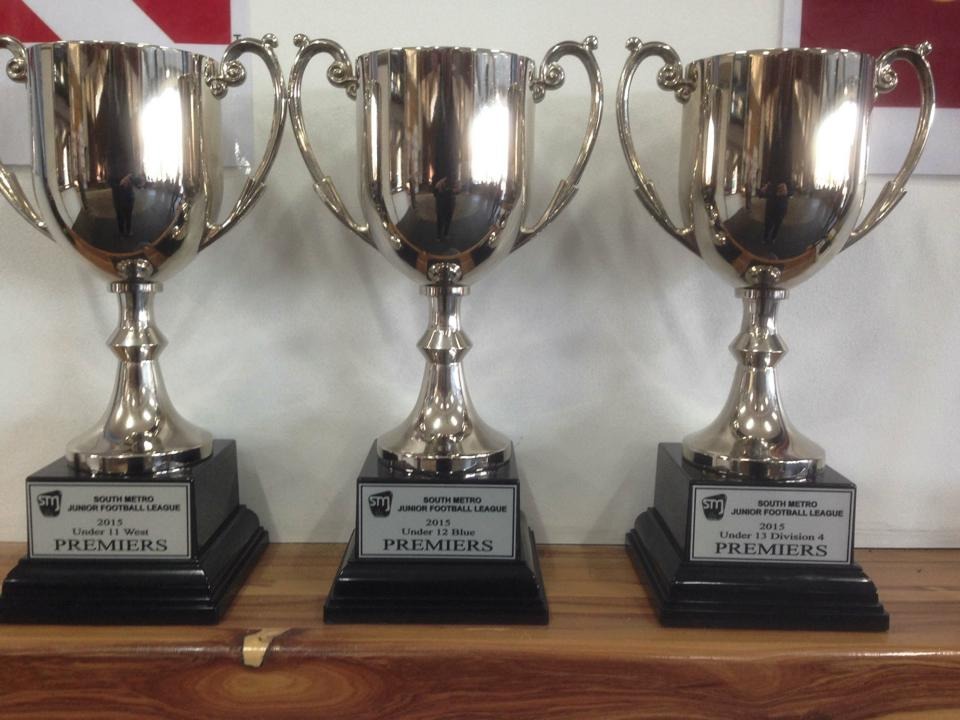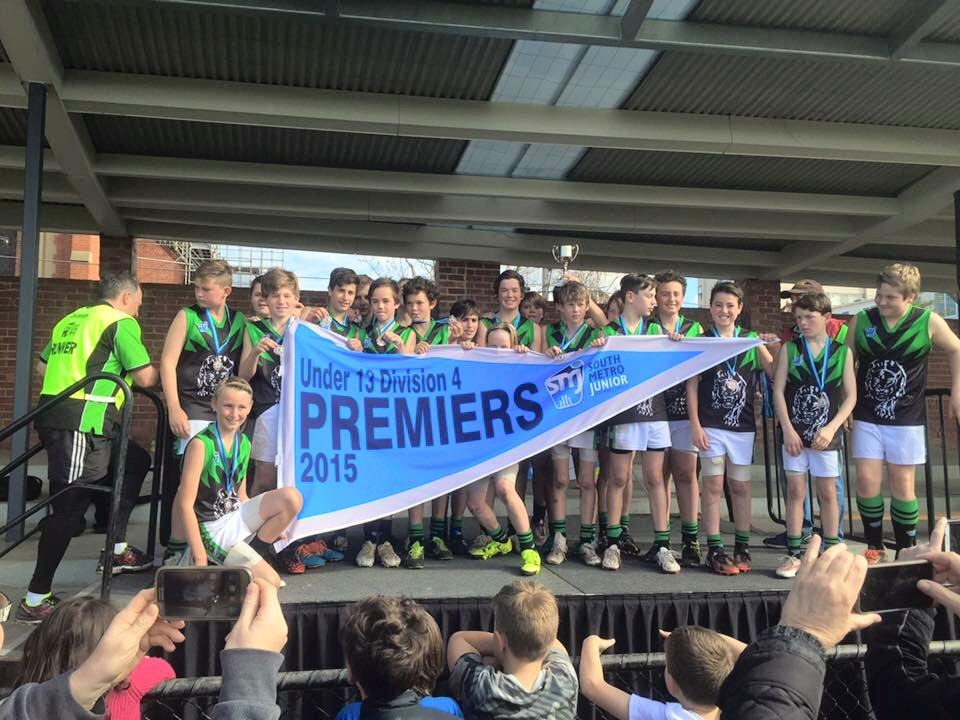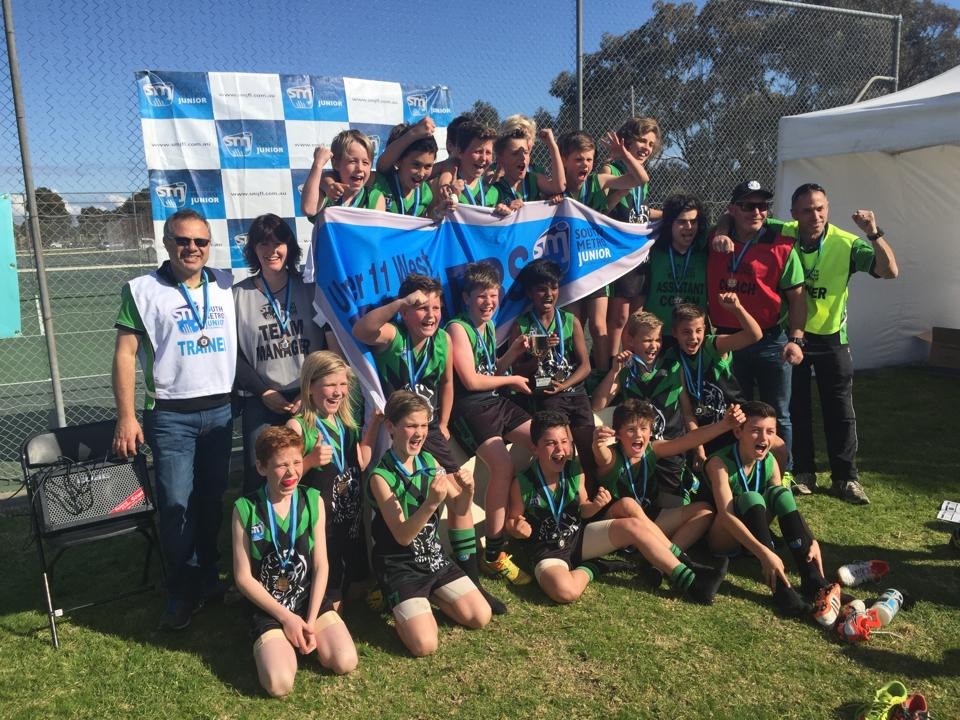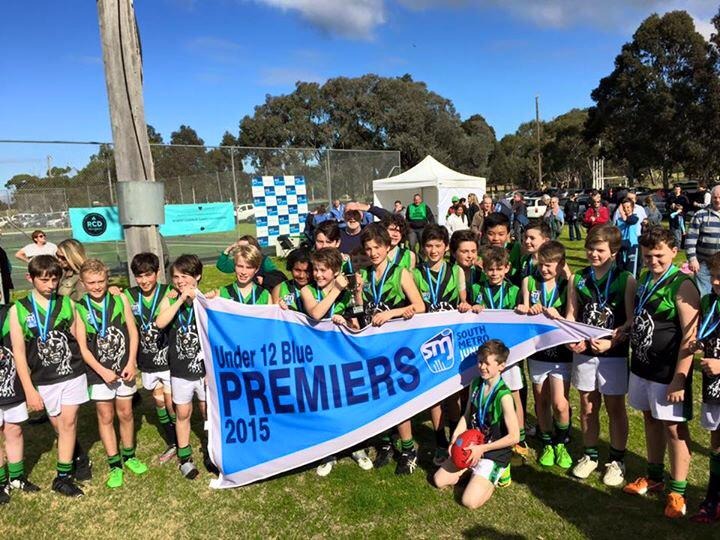 Triple Treat

In a historic day for the club our young superstars pulled off an amazing result with all of our teams winning their respective grand finals.
Our Under 12s started the morning off with an emphatic win by 51 points over the ladder leaders Hampton Rovers.
We lead by 1 point at quarter time with coach Vearing encouraging our stars to continue to tackle hard and attack and not to go into their shells. They took on board the coaches words with an inspiring second quarter to lead comfortably at half time.
We continued to dominate in the second half and ran away with a comfortable win.
A great start to the day and a great result for a team that has not seen much success since they started as a group in the under 9's.

Panthers 10.3.63
Hampton 2.0.12
Goal Kickers: D. McComb 3, A. Bonwick 2, A. McComb 2, A.
Leonard , O.Stewart , D. De Forest
Best on Ground Medal - Best Sukarom
The Under 13 Div 4 side coached by the enigmatic Brett Hibbs, went into the big one as slight underdogs however they played their best game for the year to knock off East Brighton by 15 points in a nail biter.

The boys were down by 8 points at quarter time however they didn't look back leading by 10 points at half time and went into the last quarter ahead by 16 points. In a gutsy effort we kept East Brighton scoreless in the last quarter to end up victors by 15 points.
A terrific effort given we finished fourth on the ladder at the end of the home and away season.

Panthers 5.1.31
East Brighton 2.4.16
Goal Kickers: J. Roberts 3, H. Wadley 2
Best on Ground Medal - Jack Roberts


Our final game was the Under 11 West boys who went in as red hot favourites against East Malvern and they played that way winning by 55 points in a very impressive performance.
Mark Vella had these boys timed to the second to be at their best for the big game and they dominated from the first bounce. The run out of defence was fast and they hardly missed a target with every player contributing to the result.
A great way to end the year for these boys who dominated their division during the season.
Panthers 10.14.74
East Malvern 3.1.19
Goal Kickers: J. Atkinson 2, M. Davis 2, S. Poort 2, B. Spence ,
K. Vella , J. Pitara , N. Hartman
Best on Ground Medal - Jack Atkinson

Congratulations to everyone involved in such a great day for the club. A big thanks to all our volunteers and supporters who helped make the day so memorable for our kids. I am sure we are all proud of our little legends for the way they played and represented the club.
What a great finish to the season. We can't wait to see what we bring to our 2016 season!