Home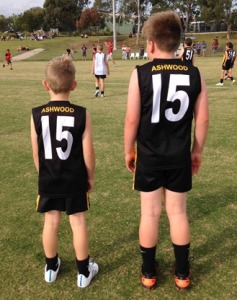 Registrations are Open for 2018
Welcome to the new season. We are pleased to annouce we will be fielding teams in u8-u14 for males and u13 and u16 for females. Please see registration information below.
To Register please use this link if you are new to the club or have multpile children registering.
https://membership.sportstg.com/regoform.cgi?aID=7972&pKey=5ca670fc02cf097685d5f504bcafcabf&cID=90118&formID=36056
2018 Teams

Girls teams U16
Please contact Dale Wain about details for the girls teams 0419 166 300

Mixed Teams
Under 8 (must be a minimum of 7 years on the 30th April)
Under 9 (born on or after the 1st Jan 2009)

Under 10 (born on or after the 1st Jan 2008)

Under 11 (born on or after the 1st Jan 2007)

Under 12 (born on or after the 1st Jan 2006)

Under 13 (born on or after the 1st Jan 2005)

Under 14 (born on or after the 1st Jan 2004)
All players must register prior to February 28th using the online registration process
A maximum of 24 players per team applies and registrations will close if this number is reached . A waiting list will be created and if we get enough numbers we will add an additional team. This cannot be quaranteed so get in early.
New players must provide proof of age - birth certificate, passport, health centre book or baptism certificate
Registration costs (per season)
$200 first child
$185 second child
$150 third child and thereafter
$150 female players
Different shorts are required for home (black) and away games (white) as well as league branded black socks. These are available to purchase at training. Shorts $25 a pair and socks $10. Don't forget that all players are required to wear a mouthguard to take the field.
Further questions on player registration should be directed to Club Secretary Dale Wain. dale.wain@afl.com.au Mobile: 0419 166 300
Ashwood Auskick for children age 5 and above is on Saturday mornings commencing back in April 2018 See drop down menu above for details.