About Us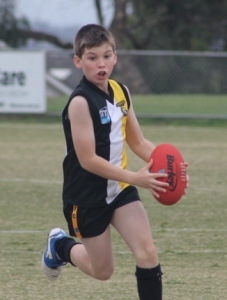 Ashwood Junior Football Club was resurrected in 2012 after a 20 year break with an Under 9's (Tackers) team after launching Auskick at Essex Heights Reserve in 2011.
The club competes in the South Metro Junior Football League with home games on Sunday mornings at Essex Heights Reserve, Mt Waverley. The club has fantastic facilities, including change and social rooms, and great city views.
The junior club is run by parents committed to giving kids in the Ashwood/Mt Waverley area a chance to play football with their mates and to make some new friends along the way. Following the ethos that 'many hands make light work', parents, other family members and friends are all encouraged to be involved to ensure a fun and safe environment is created and maintained.
Ashwood Auskick and Junior Football Club are proadly supported by the Ashwood Sports Club and aligned with the Ashwood Senior Football Club who also play at Essex Heights Reserve every second Saturday afternoon.
The Ashwood Auskick and Junior Football Club parents and children are encouraged to get along for home games, have a kick to kick and watch some local football.