Training Nights & Approach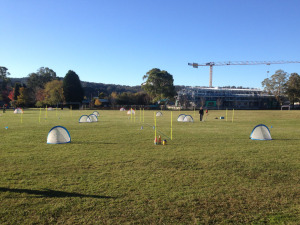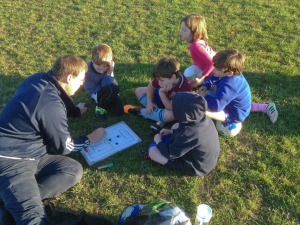 TRAINING NIGHTS
Training nights for this season will be as follows:
U6/U7/U8/U9/U10 - Tuesday 4 to 5 pm - Stephens Park

U11 and U13 - Wednesday 4 to 5 pm - Stephens Park

All Age Women - Thursday 6.30pm at Stephens Park

All Age Men - Thursday 7pm at Stephens Park
MINIROOS TRAINING
For the Miniroos (U6 to U11), training is more regimented and very focused on ensuring that players learn all of the key skills of the game.
For the 2017 season, the Miniroos training regime will be overhauled to make training better organised, more interesting for the kids, and easier for the parents! The FFA 'Grassroots' training curriculum will also be followed so that young players learn the game in a more structured and systematic way.
Some of the positive and exciting changes that will be as follows:
Stephens Park field set up
All training will take place at Stephens Park, and when you arrive at training, the fields will be set up with cones, markers, goals and other equipment. Each team will also have a designated training area, so the aim is to make it look and feel like a soccer training academy!
Training nights
Better field set up will allow more training to take place in a smaller area, meaning that we can consolidate U6 to U10 training into one night. The training schedule will be as follows:
U6 to U10 Training format
To keep training interesting for the younger players, each training session will be structured as follows:
Drills for 20-30mins

Team v team games for 20-30mins

Skills gala every 4th week
Coach training and support
Coaches will be given greater training and support in 2017 as follows:
Grassroots training will be provided to all volunteer coaches of the junior teams on Tuesday 21 March from 4pm onwards

Coaches will then follow the Grassroots training curriculum under the supervision of the club's Coaching Co-ordinator