Dela News & Events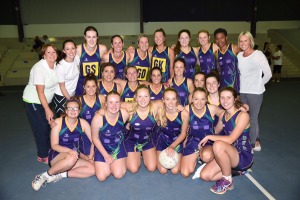 Current Competitions at the Ballarat Netball Centre:

Monday Morning

Tuesday Seniors

Tuesday Primary School Competition

Wednesday Seniors

Wednesday Primary School Competition

Thursday Seniors

Saturday Morning Winter Championship
REGISTRATION AND INDEMNITY FORMS FOR JUNIORS WHO DIDN'T PLAY WINTER SEASON CAN BE FOUND HERE AND NEED TO BE PRINTED OFF AND RETURNED TO YOUR COACH PRIOR TO YOUR SEASON STARTING.
NEWS!!!!!
SEASON 2 COMPETITIONS:
SENIOR:
Entry Meeting 18th July at 7:00pm

Season Start 31st July

Competitions available:

Monday Morning, Tuesday Championship - Laffey Shield, Premier Reserve, Camera House Trophy 17/U, Wednesday Open C, D, Thursday 21/U
JUNIOR:
Primary Schools Tuesday and Wednesday 25th and 26th July

ANZ Netta - July 28th

Summer - 11/U, 13/U - 23rd October. 15/U - 26th October
***************************************************************************************************************
SENIOR ENTRY MEETING INFO CAN BE FOUND HERE
=====================================================
JULY 2017 HOLIDAY CLINIC INFORMATION