Play by the Rules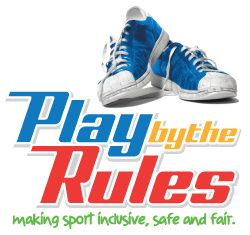 Play by the Rules provides free advice, resources and online training to help make sport safe, fair and inclusive.
http://www.playbytherules.net.au/
Why not do the new Play by the Rules Online Training Course - it's free. If you're a coach, parent, grandparent, manager, player or just interested in sport. Do the course and get the certificate of completion at the end.