Meet our Sponsors
Pub Mooloolaba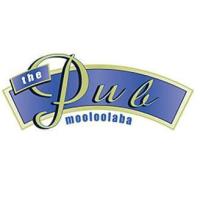 https://www.pubmooloolaba.com.au/
Pub Mooloolaba is located only a few minutes walk from the famous Mooloolaba Beach. Under going an extensive refurbishment, the Pub has loads to offer. With a fresh new dining room and large comfortable outdoor dining space offering booth style seating. Got a function/celebration coming up we can assist with any size and budget.
One Up Bar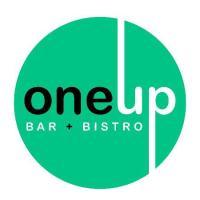 http://www.oneupbarandbistro.com.au/
In the One Up kitchen, our primary focus is using fresh seasonal produce, sourced locally where possible. We use organic and free range chicken and eggs, hormone and preservative free beef, Bangalow pork and fresh seafood caught off the coast off Mooloolaba.
Our Chefs use both traditional and modern cookery methods to deliver a contemporary and ever evolving bar and bisto menu.
TYREPLUS Nambour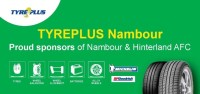 http://www.tyreplus.com.au/nambour/
JOHN GRANGER MANAGER
At TYREPLUS Nambour, we're always striving for 100% customer service and satisfaction.
Specialising in a selection of premium tyre brands as well as tyre repairs, wheel balancing, alignments and top quality batteries, you can rely on the extensive experience we can offer at TYREPLUS Nambour.
With a team of seven ready to help, be assured that you'll walk away with the best advice and a high quality service at TYREPLS Nambour, giving you the 'peace of mind' that you and your family will be safe on the road.
Please don't hesitate to contact store manager John directly if you have any questions. 07 5441 9055
---
Smiles Nambour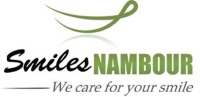 www.smilesnambour.com.au
---
BLUES SPONSOR
Our Doctors and the entire team are dedicated to providing you with personalized, quality dental care that you deserve.
When you visit our office you will experience all that modern dentistry has to offer, including a comprehensive list of general, restorative and cosmetic dental services to meet the needs of the whole family. Using the latest technology and in house equipment we can offer same day crowns and Mouth guards.
Our goal is to assist each patient in achieving and maintaining long term dental health and a beautiful smile.
We are proud to be a part of and support Nambour and Hinterland AFC. We are excited that we can protect the beautiful smiles of the sports persons by educating them and promoting the use of mouthguards.
---
Intouch Physio and Wellness centre

http://intouchwellnesscentre.com/
---
BLUES SPONSOR
HAFC has joined with Intouch Physiotherapy to offer physio services to all players and friends of the club.
Intouch Physio and Wellness is located on the corner of Nambour Connection Rd and Blackall St in Woombye. Our team of dedicated professionals are the best available and we pride ourselves on offering personalized service and the best treatment options for each individual.
We offer discounted physiotherapy services to all players, family and friends of the Nambour and Hinterland AFL club as well as massage and Pilates classes. We offer all players and friends a free introductory Pilates session. Pilates is the best exercise for all ages. Health fund rebates are available for both physiotherapy and for Pilates classes.
Sara also runs hydrotherapy classes on Mondays at 12 at the pool at Matthew Flinders Anglican College in Buderim. Cost is $20 per class which also is claimable against private health fund.
Call us on 5442 2255 if you would like any further information on our services or speak to Sara at training.
---
Nathan Spring Personal Trainer and Fitness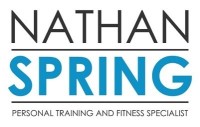 www.nathanspring.com.au
---
BLUES SPONSOR
Personal Trainer and Fitness Specialist.
Hi! My name is Nathan Spring… As a leading personal trainer on the amazing Sunshine Coast and senior
captain of the Nambour Blues I'm always doing what I love! Health and fitness is a passion of mine and a
lifestyle I think everyone should be aiming to achieve and enjoy.
As a trainer I believe that no two people are the same, but to be successful, everyone needs to be on a
fitness journey that is effective, adaptable and sustainable. I also believe that to achieve great results it
requires education, support and constant motivation.
Since managing and training out of my own boutique gym in the heart of the Woombye for the past 4
years has given me the opportunity to build some awesome fitness programs and workshops.
As a member of the N&HAFC you will benefit from a complementary initial consultation and discounted
group fitness classes and personal training sessions.
GO THE BLUES!!!!
Contact Nathan 0422 204 562
fit@nathanspring.com.au
www.facebook.com/nathanspringpersonaltraining
---
Yandina Butchery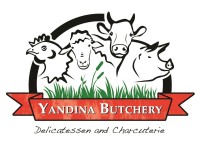 http://www.yandinabutchery.com.au/
---
Welcome to Yandina Butchery!
We are a family run, small business in the Historical Town of Yandina, in the Sunshine Coast Hinterland. We specialise in Free Range & Gluten Free goodies....

Shop 2/10 Farrell Street, Yandina QLD
---
Sunshine Coast Truck Spares

www.suncoasttruckspares.com.au/
---
Northern Industrial Supplies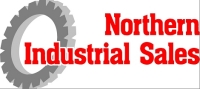 www.yellowpages.com.au/qld/nambour/northern-industrial-sales-13335262-listing.html
---
Breakaway Embroidery Services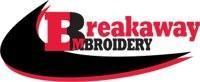 www.embroideryonline.com.au/
---
ARB 4x4 Accessories

www.arb.com.au/stores/arb-maroochydore/
---
Uluru Express Tours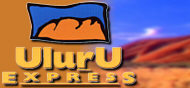 www.uluruexpress.com.au/
---
Heritage - Palmwoods
www.heritageonline.com.au/
---
Upton's Motor Village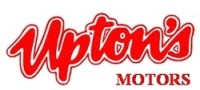 ---