Club History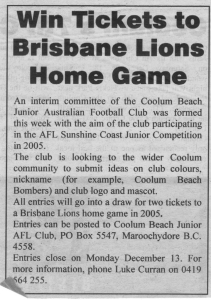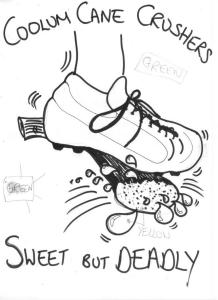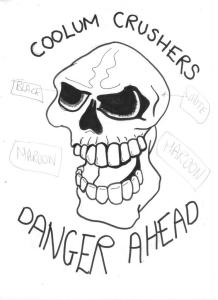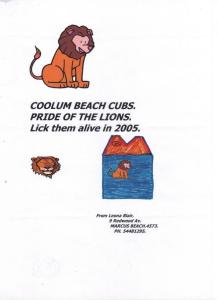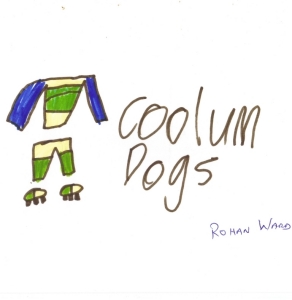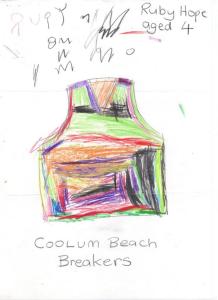 General
The Coolum Beach Breakers Junior AFL Football Club was formed in 2004 and entered the AFL Sunshine Coast Juniors competition in 2005. The AFL Sunshine Coast Juniors include clubs from other Sunshine Coast townships such as Noosa, Maroochydore, Nambour Hinterland, Glasshouse Hinterland and Kawana amongst others.
Coolum Beach Breakers train and play their games at Coolum State High School located at Havana Road East, Coolum Beach. In season 2013, the club will field teams in Under 8's, Under 10's, Under 12's, Under 14's and Under 16's as well as Youth Girls teams and Auskick for the 4-6 year olds

The club provides a welcoming and encouraging environment for boys and girls to enjoy their AFL footy and develop their skills. The club treats very seriously a role in promoting physical activity and team sport and the social benefits of this amongst kids in our local community.
Breakers Seek Name

In late 2004, our first Breaker's organisers ran a competition in the local paper to help choose the name of our great little AFL club, and as you can see there were some great and unique options.

From the Lions, to the Cane Crushers to the Dogs, and many more to be suggested before the Coolum Beach Breakers was agreed on.

While we all know that the Breakers is an awesome name and fits Coolum Beach perfectly, it was a great way to raise awareness and get some great ideas

Check out some of the entries and the newspaper story that inspired these efforts!