Ground Marshall Role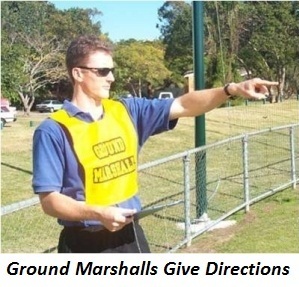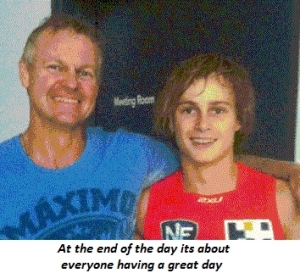 They Asked Me to be the Ground Marshall - What Do I Do Now!
Without the support of many volunteers, our Breakers teams would never make it onto the field each week, and believe us we are very grateful for your wonderful support.
The Role of the Ground Marshall
The Ground Marshall is a representative of the home club and is the pivot point for information for Visiting Teams, Parents and Umpires.
He/She is clearly identified by a Yellow Bib
The Ground Marshall oversees the Codes of Conduct on match day and reports to the Club President any breaches of Codes of Conduct and is the first contact point for
any disputes/indiscretions that may arise. It sounds a bit official but at the end of the day you will be making sure everyone knows where to go and that the players, umpires and parents have a great day of football.
Ground Marshall's Responsibilities
1. Inspect the ground on match day to ensure it is prepared to acceptable standards e.g:
1.1. Ground marking done.
1.2. Protection on goal/point posts.
1.3. Sprinklers removed/lowered.
2. Ensure that games commence at designated times, in consultation with Umpires and the timekeeper
3. Ensure First Aid Attendant and stretcher is in place.
4. Be in attendance to the Umpires prior and after the game and ensure Umpires have all they need
5. Be the pivot point for information for Visiting Teams and Umpires, i.e.: meet and
greet where possible.
6. Oversee the Codes of Conduct on match day and report to the Club President (who may in turn report same to AFLSC) of
breaches of Code of Conduct. It is important that Ground Marshals conduct themselves in a firm but polite manner and are not over officious when speaking to persons
regarding breeches of Code of Conduct.
It is important to note that Ground Marshall's duties/responsibilities are to Assist/Contribute to the quality Management of Junior Football on Match Day.
Ground Marshall's should reflect the positive aspects of our Code of Conduct; they should be able to provide a pro-active service to all participants of Juniors Football on Match Day.
A member of the committee will give you the Ground Marshall bib prior to start of your duties, and please return as soon as your game has completed.
Have a great day being a Ground Marshall