Code Of Conduct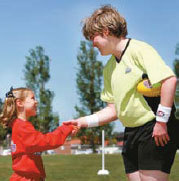 CODES OF BEHAVIOUR THROUGHOUT OUR COMPETITIONS
Allowing juniors players, coaches and officials to all enjoy our great game is beholden on everyone at the game.
Players need to play in the spirit of the game and respect team mates and those who coach or umpire their matches.
Parents have an obligation to assist in the enjoyment of the game for their children and this includes respecting the role of the coaches, umpires and other spectators.
Please take the time to read the AFLQ Codes of Behaviour (below) and represent the Coolum Beach Breakers AFC in line with these codes.