About Our Club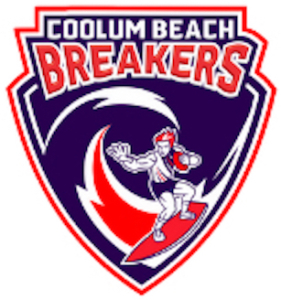 Coolum Beach Breakers:
A Club To Play At, A Club To Stay At!
The Coolum Beach Breakers Junior AFL Football Club entered the AFL Sunshine Coast Juniors competition in 2005.
Coolum Beach Breakers train and play their home games at Coolum State High School located at Havana Road East, on the school ovals and is where our club room is situated. In season 2018, the club will field teams in, Under 8's, Under 10s, Under 12's, Under 14's and Under 16's, as well as Youth Girls U17 teams and Auskick for the 4-6 year olds which is a lead into the Roys program.
The club provides a welcoming and encouraging environment for boys and girls to enjoy their AFL footy and develop their skills. The club treats very seriously it's role in promoting physical activity and team sport and the social benefits of this amongst kids in our local community.

In 2019 come and play AFL football with the Coolum Beach Breakers in the AFL Sunshine Coast Junior competition.



Play AFL in 2019 with the

COOLUM BEACH BREAKERS!