Ground Official Guidelines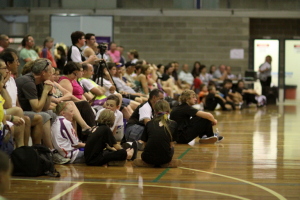 General guidelines for volunteer Ground Officials in football
The role of a Ground Official during a game is very important in maintaining a safe, enjoyable and harassment free atmosphere. Their primary responsibility is to the welfare of the Referees and Assistant Referees and the provision of adequate safety for the protection of players and the public.
Ground Officials should act impartially and assist other ground officials with any duties when required.
Ground Officials must wear a yellow or orange fluorescent coloured vest and be visible to all players, referees and spectators during scheduled games.
To assist further, we have posted as follows a list of 'Duties' and a list of 'tips for safety and conflict resolution. However, you should also check with your own club to see if there are any additional local requirements of officials.
Should you have any further questions regarding the role of Ground Official you should seek assistance or clarification from your club or Football NSW Futsal Department.
General Ground Official Responsibilities
Wear a fluorescent yellow or orange vest for easy identification
Act impartially
Be visible at all times during the game
Don't sit down during the game unless regulations require you to
Assist in maintaining the safety of referees and assistant referees
Monitor spectator behaviour during game
Discourage and address any verbal abuse by spectators
Keep spectators out of prohibited areas, including the field of play
Allow only players, coaches and managers on team benches
Assist in ensuring players and coaches only enter the field when invited to do so by the Referee
Keep spectators and particularly children away from goal posts
Alert the club/referees if you notice a portable goalpost is unsecured or anything hazardous
Alert the club if you notice anyone acting suspiciously, particularly near children or change rooms.
There are child protection laws which protect physical and emotional abuse of children. (This can be pointed out to coaches, spectators and parents)
Ensure any incident is documented immediately and provided to the club and/or competition organizers
Tips for Safety and Conflict Resolution
Consider your own safety first and monitor a situation before entering into it
Speak pleasantly and remain calm
Be aware of the tone of your voice and the type of language you use
Use non-aggressive body language (eg. Don't point your finger or have your hand on your hips)
Invite any offender to move to an area away from children
Don't become emotionally involved or take anything personally
Be patient and stay calm no matter what the person says or does
If the conflict turns physical, don't get involved – walk away if necessary – ask the home club to call the police immediately or call the police yourself
Always look for signs of a situation getting out of hand (eg. tension growing on the sideline, poor refereeing) and act early to reduce any problems reaching boiling point
Support other Ground Officials and seek their assistance if required
Always remember to : Stop – Look – Listen – when responding to situations
Always put your own safety and the safety of children first
In an Emergency
Ensure your own safety first and then arrange appropriate first aid for any injured persons if required.
Dial 000 for Police, Fire or Ambulance
(If you are on a mobile phone that has no service or is blocked you can also dial 112)
When you call 000 you will be asked:
What you require: Police, Fire or Ambulance
Name of town and State you are in
Name of the venue
Address of the venue
Nearest cross street or landmark (if known)
What the emergency is
Your name and phone number
Answer all questions clearly and remain calm
Remain calm and notify those in charge at the venue that you have called 000. Once the call has finished help to ensure the approach to the venue and gates are open for approaching emergency vehicles so they have access to the incident or victim. Send someone to the entrance to meet the emergency vehicle and to guide them to the incident or victim.
When the emergency vehicle arrives assist where possible and keep spectators away as required.