Welcome to Island Bay United AFC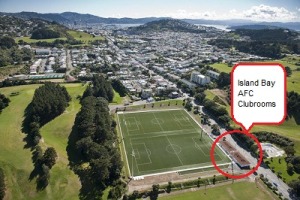 Island Bay United Association Football Club is an amateur football/soccer club based at Wakefield Park, Island Bay. We operate as an Incorporated Society. In season 2015 we had 850 playing members (530 Junior, 320 Seniors)


The Club has a financial stake in the superb artificial fields at Wakefield Park. These artificial fields are changing the landscape of football in Wellington and Island Bay United is right in the middle of that. With teams playing throughout the week we have maximum exposure to the whole football (and other sports) community during the winter football season (1 April - 31 August)
In 2012 Island Bay was awarded the NZ Football Commercial Partnership award for its role in, partnering with a commercial organization. to enable the artificial turfs and Wakefield park to be constructed.
Vision : To be the football club of choice in Wellington City.

Mission :To maintain a sustainable sports club platform to facilitate men's, women's and junior football.

Purpose : To promote and facilitate participation and excellence in football, engendering team spirit, social activity and a sense of community within the club.