About Us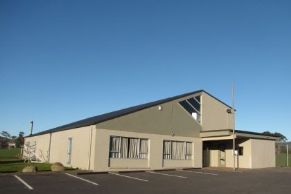 The OUAFC Inc. is a soccer club, based at Parr's Park, Oratia, Waitakere City; currently focussed on the encouragement of people to play the game of soccer. OUAFC Inc was formed in 1973 (Juniors) and 1976 (Seniors).
The OUAFC Inc goals are:
1.To develop the OUAFC as a centre of excellence in club administration,

2.To foster an active involvement in sport; specifically, but not restricted to soccer, in the populace of Waitakere City;

3.Through development as a centre of excellence provide training and encouragement to all OUAFC players;

4.To promote a healthy, wholesome competitive spirit in the OUAFC members, amongst their fellow team mates and towards their competitors;

5.To ensure that the junior membership is provided with the above whilst maintaining a strong focus on fun;

6.To encourage people to become coaches and referees, and to train them to be the best that they can in those roles;

7.To provide a sound and proud platform for sponsors;

8.To attract the best players to the OUAFC senior league team(s) and keep them;

9.To strive for top grade placing in the annual local and national competition;

10.To develop meaningful links and co-participation with other current and potential Parrs Park user groups;

11.And to develop both an intra and inter communication system to efficiently and effectively advise the membership and stakeholders of OUAFCs direction, activities and successes.