Home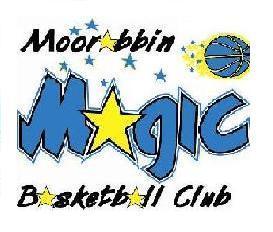 Welcome to the
Moorabbin Magic Basketball Club
Moorabbin Magic is a community basketball club that plays out of the McKinnon Basketball Association Domestic Competition.
Boys play on a Saturday except under 9s/10s play Monday evenings.
Girls play on a Sunday.
Men and women can play midweek or Sundays afternoon/evenings.
Games are played at a variety of school venues and GESAC.
It caters for juniors from 7 to 19 years old, as well as seniors.

Magic is at present going through regeneration in all areas of the club and we are looking for players with or without basketball experience to join our new vibrant organization.
If you are interested in finding out more about our program and club Please contact our Club President Nina at nina.fedbooks@gmail.com or phone 0412 444 864.