Tigers Home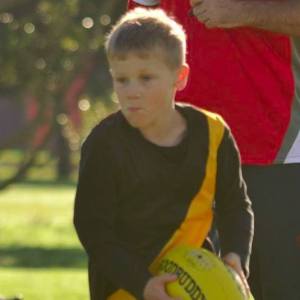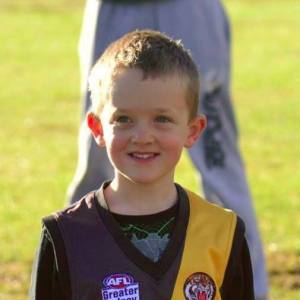 Tiger News
Swans Family Night Tuesday 9th Februa
ry. Click here for more information.
Please click for important 2016 Registration information.
Congratulations to Joel and Hayden Aylward who won a Sydney Swans Family pass and a Wet n' Wild pass for registering for the 2016 Bangor Tigers AFL season before December 31st in 2015. Fun times ahead for you! Enjoy!
Please take a moment to read a message from our new Club President, Ben Jones in the News and Updates section.
2016 Season registrations are open.
Show your commitment to the Bangor Tigers by registering early. Please use the widget to the right with the Tigers Logo.
Bangor Tigers Registration
Any Registration queries please don't hesitate to contact me
at registrar@bangortigers.com.au or 0434679180

Email Addresses
If you have a change of email address can you please send a email to web@bangortigers.com.au, so I can update my list thanks.
Regards,
Ian Wilson
Wet Weather
Please ring the Sutherland Councils wet weather line on 9710 0105 to see if the ground is open or closed unless otherwise advised by your team coach.
Match Day Medical Assistance
We, as a club, are required by the AFL 2015 AFLGSJ rules & bylaws to have in place for Bangor Tigers every home game.
We need to have these people in place prior to match day.
People who have a current First Aid Certificate or/and Emergency Management procedures and response.
For ages Auskick to U/12 people/persons who have a current First Aid Certificate.
For ages U/13 thru U/17 person/persons who have
First Aid Certificate AND Emergency Management procedures and response.
The following automatically qualify for both levels (Nurse, Physiotherapist, A certified Sports Trainer St John Officer Paramedic or Doctor).
On game day please make yourself known to the game day ground manager wearing the orange vest before the start of the game.
The Club Committee will sponsor any person wanting to complete the required First Aid Certificate and ERC course.
The Bangor Tigers Committee thank you for your assistance.
Your Old Boots
Just reminding all Tigers players about Boots 4 Africa.
Last year, by donating our old boots, we were able to help Boots 4 Africa give under privileged kids in Africa a chance to strap on a pair of boots and play footy.
All year we have had the box in the club house where you can leave your boots.
Please if you have any old boots please get them to your coach or even better bring them to Presentation day.
Let's give all kids a chance to wear a pair of Footy boots.
Click here to see photos of our boots helping these kids out.