Uniforms & Orders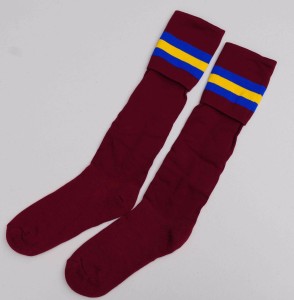 Uniform News
Please find order forms and size charts attached - fill these in and email to Deanne at uniformswljafl@gmail.com. Currently you need to pay cash at training for uniforms as our web based payment system is not working, we will update you as soon as it is rectified.

This year, 2017, all registered players will receive a club T-Shirt
THERE WILL BE SHIRTS AT TRAINING ON THURSDAY TO TRY ON FOR SIZE. Thanks to Treenna for kindly volunteering for this job.
Players are required to wear the T-Shirts at,to and from ALL GAMES

Players can get their name on the back of the shirt.

If ordering more than one T-Shirt, make it clear what name goes on what size T-Shirt.

Eg. If you name is john Smith you can have on the back of the shirt

J.Smith

Smith

John.S

Johno

John

Your nick name

Parents are welcome to order a Polo shirt as well. Parents Polo shirt $35.

If you're not sure of size check size chart (I can't change sizes).
Shorts $25
Shorts a slightly different this year the lion's mouth is closed. Last year shorts are still fine to wear (if they fit!)
Socks $13
Some style as last year
Pre-Owned Boots
If your old footy boots are still in good conditions donate them to the club. .
Purchase for $5

Put a pair in and you can take a pair out for $0
Hoodie and jackets
News still to come
If you have any questions please contact Deanne at uniformswljafl@gmail.com