About The Club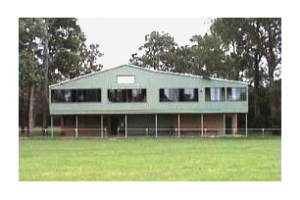 The Killarney Vale Bombers AFC is situated in the Central Coast region of New South Wales, Australia - it's home ground and clubrooms (pictured at right) are located at Adelaide Street Oval, Tumbi Umbi.
The Club participates in senior football within the Black Diamond AFL (BDAFL); as well as junior football within the Central Coast Region of the AFL Hunter Coast (AFLHC).
BDAFL Senior Operations include:
Premier Division, 1st Division, 2nd Division & Women's Division
AFLHC Junior Operations include:
U17, U16, U14, U12, U11, U9 plus Youth Girls U17 and U14.
The Club also operates an AFL Auskick Centre on Thursdays, between 5.00pm and 6.00pm, throughout the regular footy season; and a Community Football program for eight weeks on a Friday in the leadup to Xmas.
SENIOR PREMIERSHIPS: 1981-2, 1986-87, 1997-98, 2007
Other recent Premierships: Under 16s - 2008; Under 14s - 2010; U17s - 2015; U13's - 2016

Go to the: KVAFC Club Corporate WEBSITE
To view general information about the Killarney Vale AFC Bombers

Go to the: Killarney Vale SENIOR Bombers WEBSITE
To view the BDAFL match fixtures and other Senior Football news involving the Killarney Vale Bombers