About the Club
About the Ravens
The Rochedale Ravens Junior Australian Football Club was formed via an inaugural AGM held in late 2009. The club has successfully completed seasons in the 2010, 2011, 2012, 2013, 2014, 2015 and 2016. AFL Brisbane Juniors competitions and will again be fielding sides in 2017.

Rochedale Ravens will aslo be fielding Youth Boys Under 12 Teams
Under 11 and Under 13 Girls.
ages 5 - To Under 11s will play Saturdays
Under 12 Youth and Under 13 Girls will play on Sundays.
https://www.facebook.com/RAVENSAFL/
Club Song
Audio: http://www.onlinetoolreviews.com/ravensclubsong.mp3
Lyrics: see below...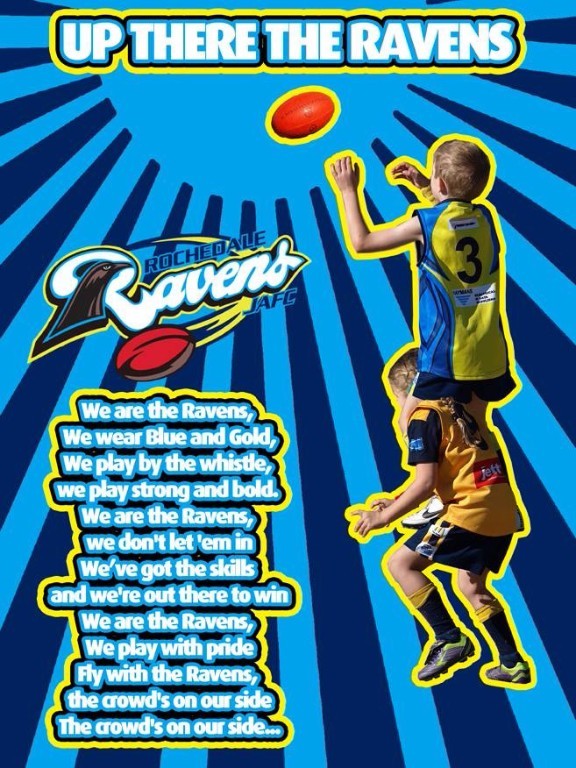 Our Mission
Our mission is to create an excellent Junior AFL club within Rochedale that:
Promotes

the development of Junior AFL in the Rochedale and surrounding community.

Creates and develops

an environment where Juniors are given the opportunity to experience the joy of team sport while growing and developing their AFL skills.
Our Values

Fairness

Respect

Integrity

Participation

Sportsmanship

Professionalism

Teamwork

Fun

Growth
AFL Quality Club Program
Rochedale Ravens JAFC have currently achieved a Bronze level of accreditation which officially recognises a good standard of club administration.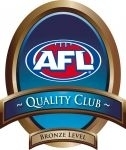 Positive Behaviour Plan
Rochedale Ravens JAFC is a supporter of the State Government's 'Positive or it's Pointless' Campaign. This initiative aims to reduce poor and unacceptable player, spectator and parent behaviour in order to make sport safe for all children involved. Ravens JAFC are committed to providing such an environment.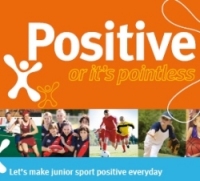 Additional Policies
Rochedale Ravens JAFC are also adherent to other AFL policies, programs and guidelines in order to improve the overall environment and operations of the club. These include;
AFL Kids First Program

Alcohol Management

Chemical Safety

Club Code of Conducts

Crowd Control

Emergency Response Plan

Food Serving Premises

Heat Policy

Lightnight Policy

Member Protection

Racial and Religious Tolerance Program

SmokeFree Policy

Working with Children