Home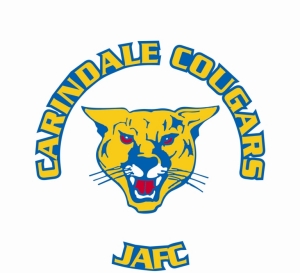 Welcome to the Carindale Cougars Junior Australian Football Club.
At the Cougars, we welcome boys and girls of all abilities and experience to have fun playing footy.
Our focus is on player enjoyment and skill development while respecting our team mates, fellow players, coaches, and umpires.
Established in 1994, we have a proud 24 year history at our home ground at Belmont State School located on the corner of Scrub Road and Bridgnorth Street, Carindale.

The Cougars offer teams for girls and boys from Under 6 (Roy's Junior Footy) to Under 11. AFLQ Junior rules allow positive participation so each player receives a fair and equal opportunity to learn and develop football skills within a supportive and encouraging environment.
Our Auskick program for boys and girls aged 5 to 12 years is on Thursday afternoons after school. It starts with a FREE Come and Try session on Thursday 8 February 2018 and runs for 7 weeks until Thursday 22 March 2018. Kids can have fun developing their skills with this great program before the footy season starts. Parent/carer attendance is not a necessity but encouraged if you are available. For more information about Auskick and Roy's Junior Footy, please click here.
The season starts on Saturday 21 April 2018 and finishes on Saturday 25 August 2018 with a break for school holidays. Games are played on Saturday mornings at our home ground and other grounds in our surrounding suburbs. Training is on Thursday afternoons after school. For more information about playing for the Carindale Cougars, please click here.
Parents and carers of girls and boys interested in playing for the Cougars can register here. For more information about registrations, please contact our Club Registrar, Fiona on 0417 745 281 or email fmidanowicz@iinet.net.au
As we are a not for profit club, the Cougars depend upon help from our families and supporters to provide a quality service to all our players. We encourage volunteers to keep our friendly and welcoming atmosphere at the club.
If you would like to know more about our club, please contact our President, Evan Marshall on 0455 063 012 or email evan.marshall@dtesb.qld.gov.au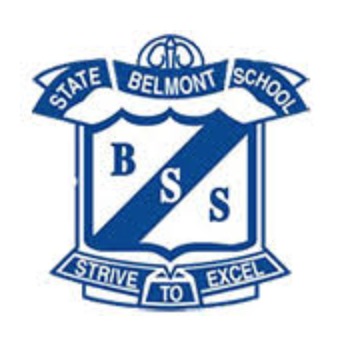 Belmont State School - Home of the Carindale Cougars