Registration for 2017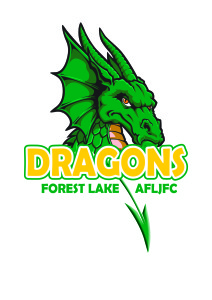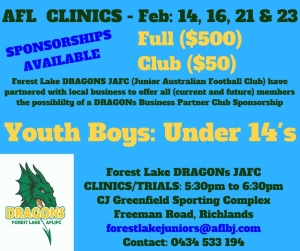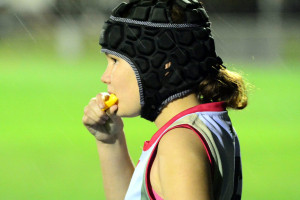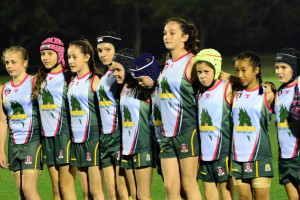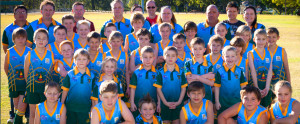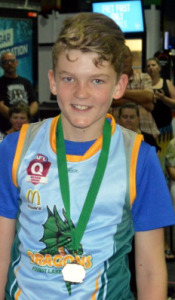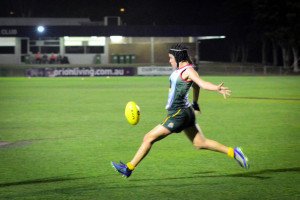 2017 Registration for the Forest Lake DRAGONs JAFC
Registration is now open for the Forest Lake DRAGONs JAFC (Junior Australian Football Club). Register NOW Online by left clicking the RED BUTTON on the top right hand side of this page.
2017 DRAGONs AFL Teams for 2016 will consist of Junior and Youth Australian Football:
Junior Australian Football
Under 6's Roy's Rookies (FREE membership to club after AUSKICK). To register for Roy's Junior Football go to: https://membership.sportstg.com/regoform.cgi?formID=66608
Under 8's (Full season: $95.00)
Under 9's (Full season: $130.00)
Under 11's Girls (Full season: $130.00)
Under 11's Boys (Full season: $130.00)
Youth Australian Football
Under 13's Girls (Full season: $220.00)
Under 12's boys (Full season: $220.00)
Under 14's boys (Full season: $220.00)
To register with the DRAGONs (U8's, U9's, U10's, U11's, U12's, U13's, U14's) Junior & Youth Football, left click on the red button at the top of the page.

2017 DRAGONs Uniform
Shorts & Socks $30
Guernsey (club will supply all club members with an 'on loan' seasonal guernsey
Helmet, mouth guard, boots (supplied by individual players)

Sign on Day / Come & Try Day
Date: Saturday February 4th & Sunday February 5th
Time: 9am to 1pm (both days)
Place: CJ Greenfield Sporting Complex, Freemans Road, Richlands 4077
Registrar: Alisha Egan (0487 680 438)
Register Online: Hit the RED BUTTON on the top right hand side


The 2017 DRAGONs are offering:
A FREE Forest Lake DRAGONS custom AFL ball with every fully paid registration!
FREE U6's membership to Roy's Rookies (Junior Football) on completion of AUSKICK.

AUSKICK dates – 11th Feb to 1st April
Saturday 8am to 9am
CJ Greenfield Sporting Complex
For AUSKICK information please contact Dan Cordwell on 0435 437 751 or email (Dan.Cordwell@afl.com.au)
All NEW players will require a birth certificate to be uploaded onto the Online Registration Site. No birth certificate for previous club players or transferring club players will be required.
For more information please contact:
President: Anna O'Donohue Mob: 0434 533 194
Email: forestlakejuniors@aflbj.com
Facebook: https://www.facebook.com/ForestLakeDragons/
Get Going Vouchers are now all done online. Go to the following government link to apply: https://www.qld.gov.au/recreation/sports/funding/getinthegame/getstarted/
The Forest Lake DRAGONs Junior Australian Football Club (JAFC) are looking towards another triumphant AFL season. 2016 saw the DRAGONs victorious with their win in the Under 13 Girls QLD Grand Final against Calamvale. 2016 was the turning point for Australian AFL history when a female (for the first time in AFL history) won the O'Callaghan Medal at the QLD BJ Awards. To top off the season, DRAGONs U13 Girls captain Ashlee Sciortino was indeed the female who took the O'Callaghan Medal home to the Forest Lake DRAGONs.
Forest Lake Dragons Jared Gluch, at only 11 years of age was also accepted into the Brisbane Lions Academy for the 2017 season. Jared played the past four seasons with the DRAGONs and also played for Met West in the QLD Championships held at Hervey Bay in 2016. Jared will also be training with the Brisbane Lions Academy in a joint venture between AFL and the Brisbane Lions. It looks like another great year with overall memberships growing in youth AFL boys and girls teams and skilled coaches within the DRAGONs to pursue high level team and individual AFL goals.
January 2017, the Forest Lake DRAGONs were successful in receiving a $7,500 grant from the QLD Sport & Recreation Department in 2017 which will assist the club with further Coaching Accreditation & First Aid Courses, Electronic Equipment for coaching and sporting equipment for training.
The Heritage Bank have continued to support the DRAGON's and have sponsored the DRAGONs desperately needed additional club Guernsey's to cater for the influx of the new/growing/older 2017 members. Without these new club Guernsey's the DRAGONs would have struggled to place a uniform on the growing number of AFL memberships expected in 2017.
The DRAGONs would like to thank the Forest Lake community for their continued support. 2016 saw our sponsorship grow the club by more than double and allowed the club to purchase desperately needed AFL balls, a marque, sporting/training equipment, provide first aid and accredited AFL coaching courses for volunteer coaches.
The Forest Lake DRAGONS are a valued member of the AFL Brisbane/Queensland Junior/Youth community and for the past 19 years has played a very active role in developing young boys & girls sport in the Forest Lake, Richlands, Darra, Durack, Pallara, Carole Park, Oxley and Inala area. With a dedicated and developing committee and strong volunteer base, we know that our demographic can support 120+ (boys/girls) members by 2017.
We are a not-for-profit sporting organization that promotes physical activity for children through coaching Australian Rules Football. The aim of the club is to engender a lifelong enjoyment of exercise in children. To do so the club provides a fun, friendly and safe environment with a real family atmosphere for all families to enjoy.