NAB AFL Auskick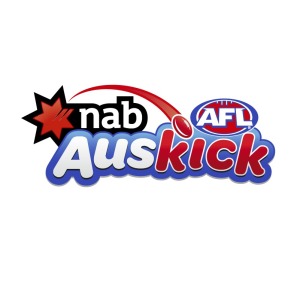 Auskick makes learning to play Australian rules football fun, safe and easy for boys and girls. Through weekly coaching sessions they will learn the skills of the game in an exciting, social and safe environment. Children will learn the fundamental motor skills vital for future physical activity and sport participation as well as learning how to interact with other children as part of a team in small group activities.
Yeronga JAFC's Auskick program runs on Tuesday nights from 4.30pm - 5.30pm with the program commencing on February 6th and running for 7 weeks.
No specialist clothing required (football boots not necessary); only hat & water bottle required at each session
Parent involvement is not compulsory but children do enjoy Mum/Dad joining in.
All participants at this centre will receive a benefits pack with various items. Packs are delivered direct to each participant's house (within 20 business days) in accordance with their level of participation. For example, first time NAB AFL Auskick participants receive a different benefits pack to returning participants. For more information on which pack you could be eligible for please phone our office on the number below.
To boost your NAB AFL Auskick experience, we've got a super surprise! Every registered Auskicker will receive a bonus membership for your AFL Club. You'll get heaps of cool content and footy reads, plus tickets to see your favourite players take the field at a home game.
The total cost for the 7 week Auskick program including the participant pack and AFL club membership is $75.
To register, use the following link – https://membership.sportstg.com/regoform.cgi?aID=1529&formID=74526&nfEntityID=1529&nfEntityTypeID=5 . For further information, please contact Tim Wolf on tim.wolf@aplng.com.au or 0467 733 426.