HOME
Welcome to the
Zillmere Eagles AFC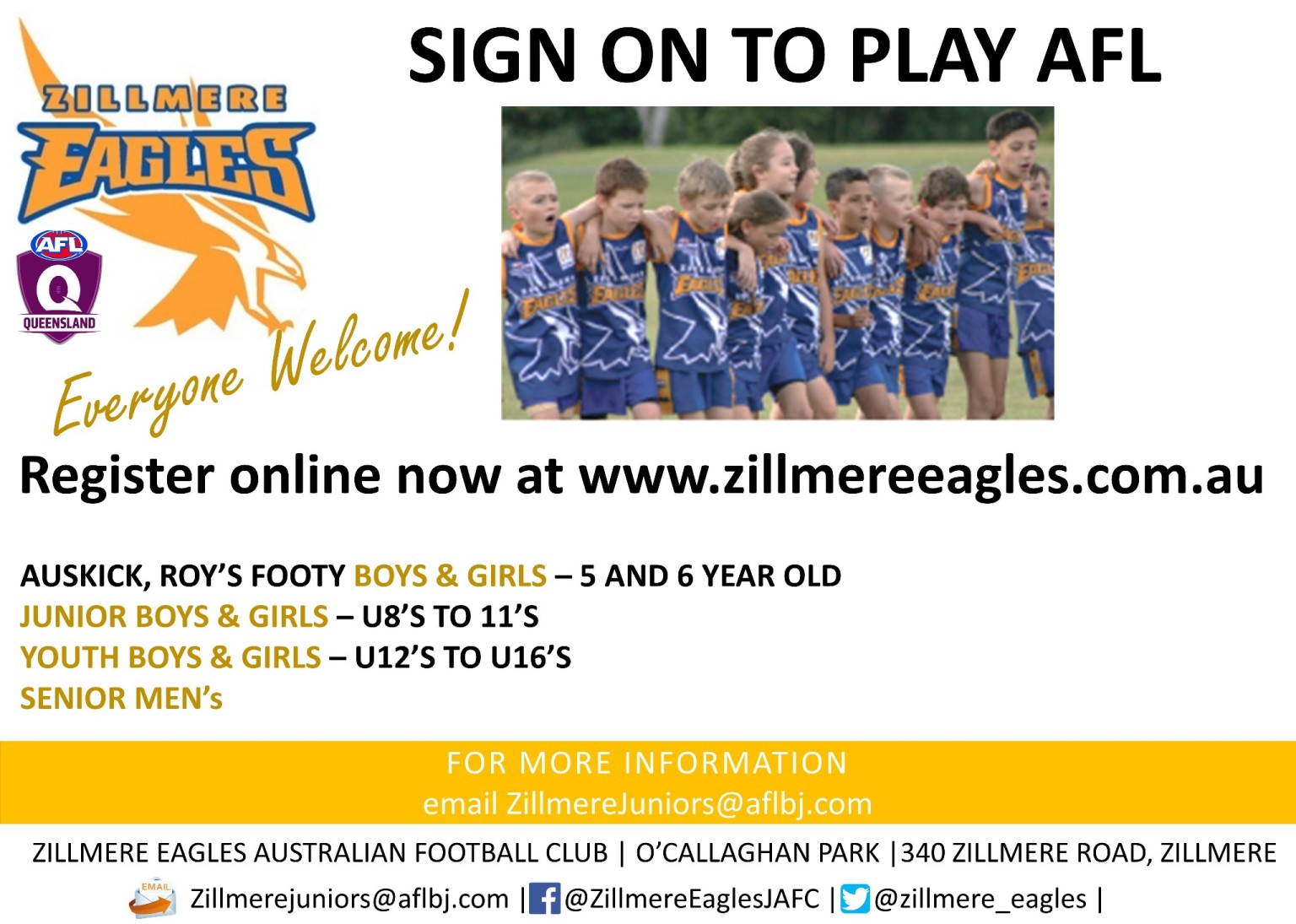 The Eagles heritage dates back to 1962 when Windsor & Zillmere Football Clubs merged.
North Brisbane was established in 1991 from a merger of Windsor/Zillmere & Sandgate.
In 1997 the club evolved once again and became known as the Northern Eagles.
Most recently another chapter was written and in 2005 the Zillmere Eagles were born.
Throughout the years one constant has remained, our passion for football and to enjoy life both on and off the field for a balanced ethos. This same passion encompasses not only our Womens seniors but also our girls & mens youth teams along with our future up and coming junior teams.
As a proud local heritage club we look forward to welcoming all new, current and former Eagles to The Nest.
We extend thanks to our community of members and sponsors.