Coaches, Asst Coaches & Trainers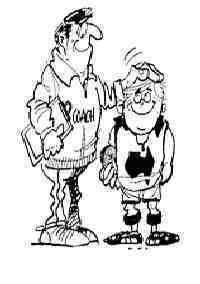 At Ipswich all our coaches (and assistant coaches) are either already accredited by the AFL as official coaches, or in the process of being accredited. Our trainers are also suitably qualified to provide training & fitness instruction.
All coaches, assistant coaches and trainers also all carry a Blue Card and follow the main objective of player protection in all activities.
This page provides information about coaching courses, accreditation and a number of resources and game/training exercises that the coaches/trainers may draw on from time to time.
Coaching/Training Resources:
AUSKICK level - Coaching Guides
AFL Coaching/Training Resources - How to, Tips & Tricks, Skills & Drills