AFL Kids First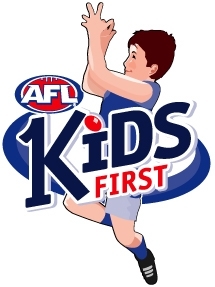 AFL Kids First is a program that has been designed for AFL leagues and associations to guide parents so that both they and their children obtain the maximum benefit and enjoyment from their participation in junior programs and matches.
AFL Kids First includes recommendations for leagues, associations and their clubs to manage situations where parents become over-enthusiastic and risk having a negative impact on their children's activities.
Read all the information directly from the AFL Kids first website. Also download brochures, manuals & code of conduct material.