Sponsor Information
Can you SEE your NAME Here?
Morningside Panthers AFC Junior are actively looking for Corporate Partners for the 2015 season. If you would like further information or our current Sponsorship Package please contact juniorssecretary@morningsidepanthers.com.au
We would like to thank TPS Health, PLACE - Bulimba, Brisbane Orthodontics and Technology One for being our sponsors.
TPS Health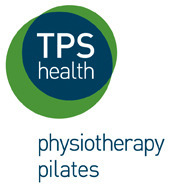 www.tpshealth.com.au
TPS Health is the proud provider of physiotherapy and Pilates services to the Morningside Football Club.
TPS has three clinics located at Morningside; Lutwyche and Cleveland. We offer physiotherapy, Pilates, pre and post natal services and injury rehabilitation.
In addition to providing physiotherapy cover for the senior players, TPS also provides all the first aid officers for junior game days.
As part of our sponsorship arrangement all players and families of the Morningside Football Club are offered heavily discounted physiotherapy sessions at any of three clinics.
To find out more about TPS Health and what we can offer you and your family, call us on 39014646 or go to www.tpshealth.com.au, and make sure you tell us you are part of the club to get your special rates!
Technology One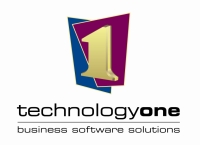 http://www.technologyonecorp.com
TechnologyOne (ASX:TNE) is Australia's largest publicly listed software company, with offices across six countries. We create solutions that transform business and make life simple for our customers. We do this by providing powerful, deeply integrated enterprise software that is incredibly easy to use.

Over 1000 leading corporations, government departments and statutory authorities are powered by our software.
Brisbane Orthodontics

http://brisbane-orthodontics.com.au/
Brisbane Orthodontics is a team of four orthodontists: Rick Olive, Glenn Staples, Roland Hammond and Steve Scott – and over twenty support staff. Sounds BIG?! Many of our staff have been with us ten or more years, some twenty or more, and a couple are close to thirty years with us.

They arrived as juniors, left when raising their families and often returned to jobshare. In addition to the reception and dental assistants, Barrie the dental technician has been making orthodontic appliances in house for 25 years.

You'll notice familiar, friendly faces throughout your treatment. A team that is dedicated to creating an environment that is enjoyable for staff, patients and their families.
PLACE Estate Agents - Bulimba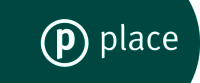 www.eplace.com.au

At Place, we are constantly endeavouring to turn traditional real estate methods upside down, because we have strong desires to improve the way in which the real estate industry operates. We challenge this mainstream attitude to allow our properties to stand out from the crowd along with reaching an all-new level of customer service.

As a renowned innovator in the Brisbane real estate industry, Place is the first private company to offer buyers a 'one office, multiple locations' approach. It has grown to become Brisbane's premier inner suburbs agency, cementing our ability to provide complete market coverage. Regardless of which Place office you walk into, you can discuss any Place property for sale no matter where it's listed.