Social Club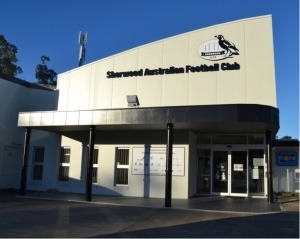 Sherwood Football Club Ltd is a vibrant community hub, home to the Western Magpies AFC. Book a function, enjoy our menu and bar, come to social events!
Sherwood Football Club Ltd has a diverse range of services and events for the community. Customers are welcomed into the bar, where they can sit amongst the vibrant atmosphere. We have multiple events every week that bring people together.

People can order a range of drinks and meals from the menu at affordable prices. The venue offers a variety of musical and recreational entertainment. And the best part is the Sherwood Football Club's function room! A big open space flexible for any event (200 people max), with no hire room fee! Suitable for people all ages! Come and see what's at your local venue - the Sherwood Football Club.
For more details contact (07) 3379 5528 or visit the facebook page