FAQ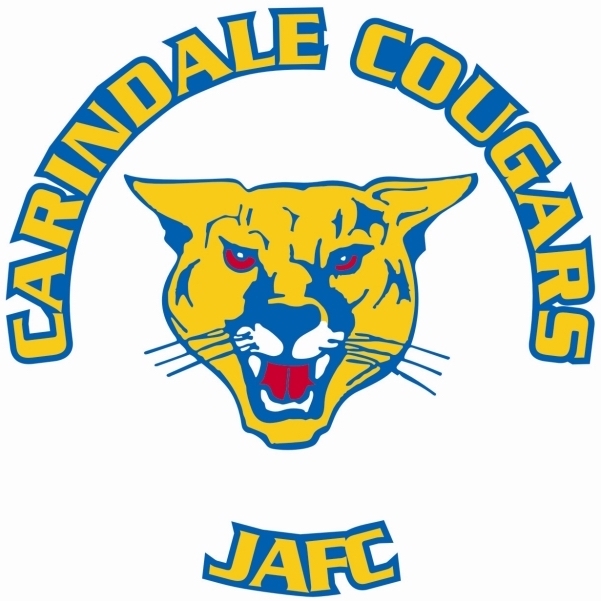 EARLY BIRD REGISTRATIONS FOR NEXT SEASON WILL OPEN IN NOVEMBER 2018.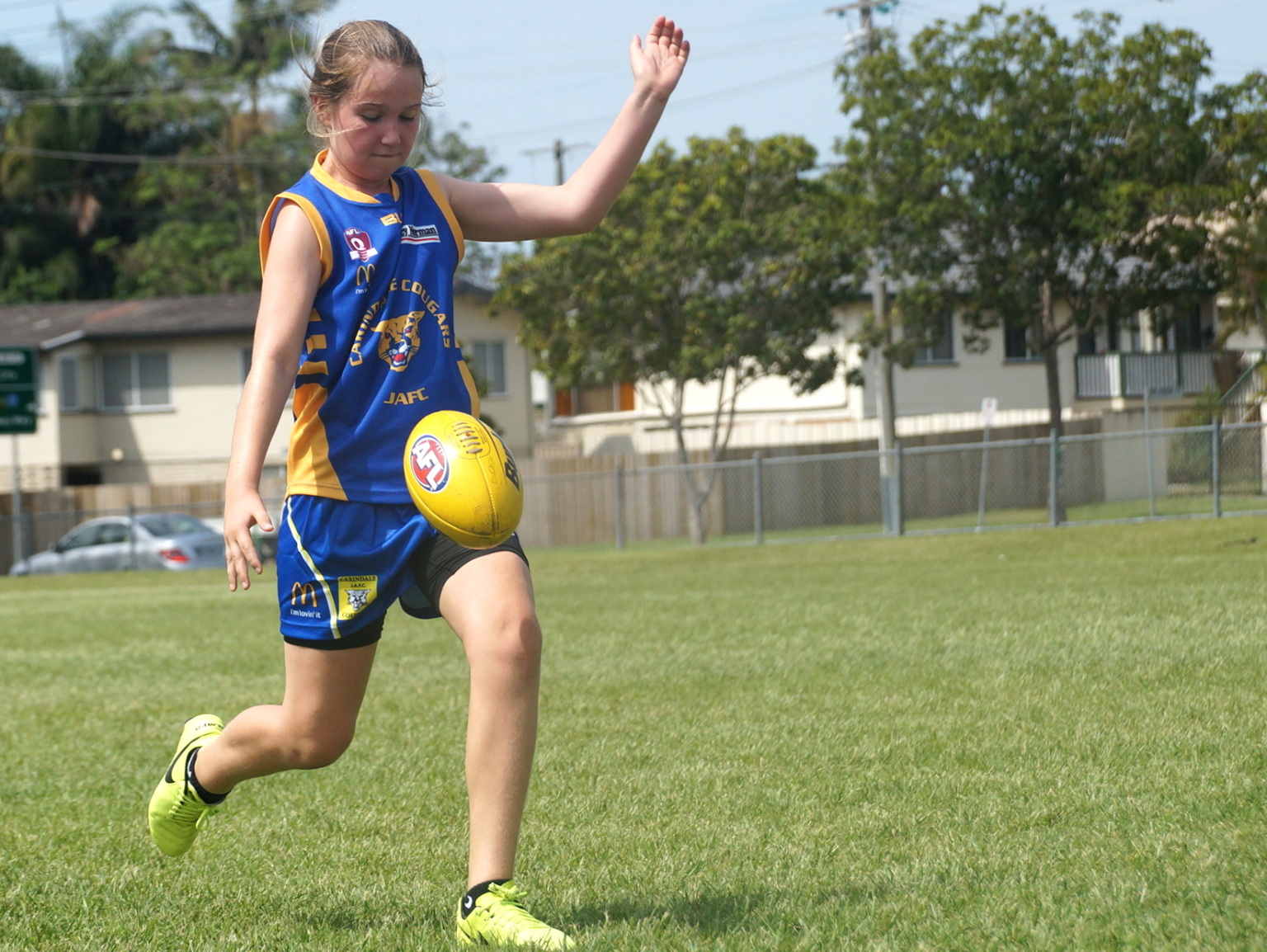 Who can play for the Carindale Cougars and what is the cost?
The Cougars offer teams for girls and boys from 'Roy's Footy' (Under 6) to Under 11, plus Under 11 and Under 13 GIRLS ONLY teams.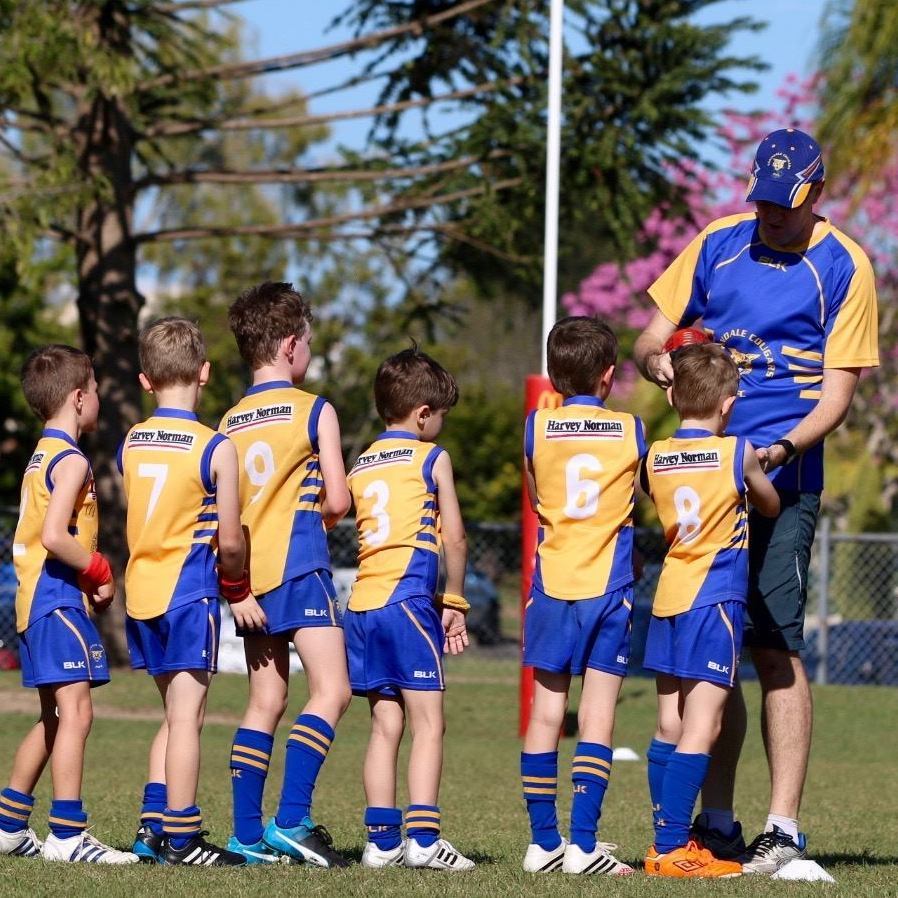 2018 fees:
Auskick (Born 1 Jan 2006 - 31 Dec 2013) $75
'Roy's Footy' (Born 1 Jan 2011 - 31 Dec 2013)
$25 if you do Auskick in 2018
$100 if you don't do Auskick in 2018
U8 (Born 1 Jan 2010 - 30 Jun 2011) $110
U9 (Born 1 Jan 2009 - 31 Dec 2009) $200
U10 (Born 1 Jan 2008 - 31 Dec 2008) $200
U11 (Born 1 Jan 2007 - 31 Dec 2007) $260
Carindale Cougars fees include AFLQ Juniors registration, insurance, game fees, ground maintenance fees, training/game equipment, end of season trophy, and First Aid. New players receive a Cougars training shirt. Register by 1 March 2018 to receive Brisbane Lions special offers.
Auskickers receive a benefits pack containing various items delivered directly to your house plus a bonus membership for your AFL Club, heaps of cool content and footy reads, and tickets to see your favourite players take the field at a home game.
Can girls play?
Yes, absolutely! Junior teams from Roy's Under 6 to Under 11 are mixed. Also, there is an Under 11 and Under 13 GIRLS ONLY competition. For more information, please contact our Female Football Coordinator, Kylie Sweeting on 0410 465 359 or k.sweeting@hotmail.com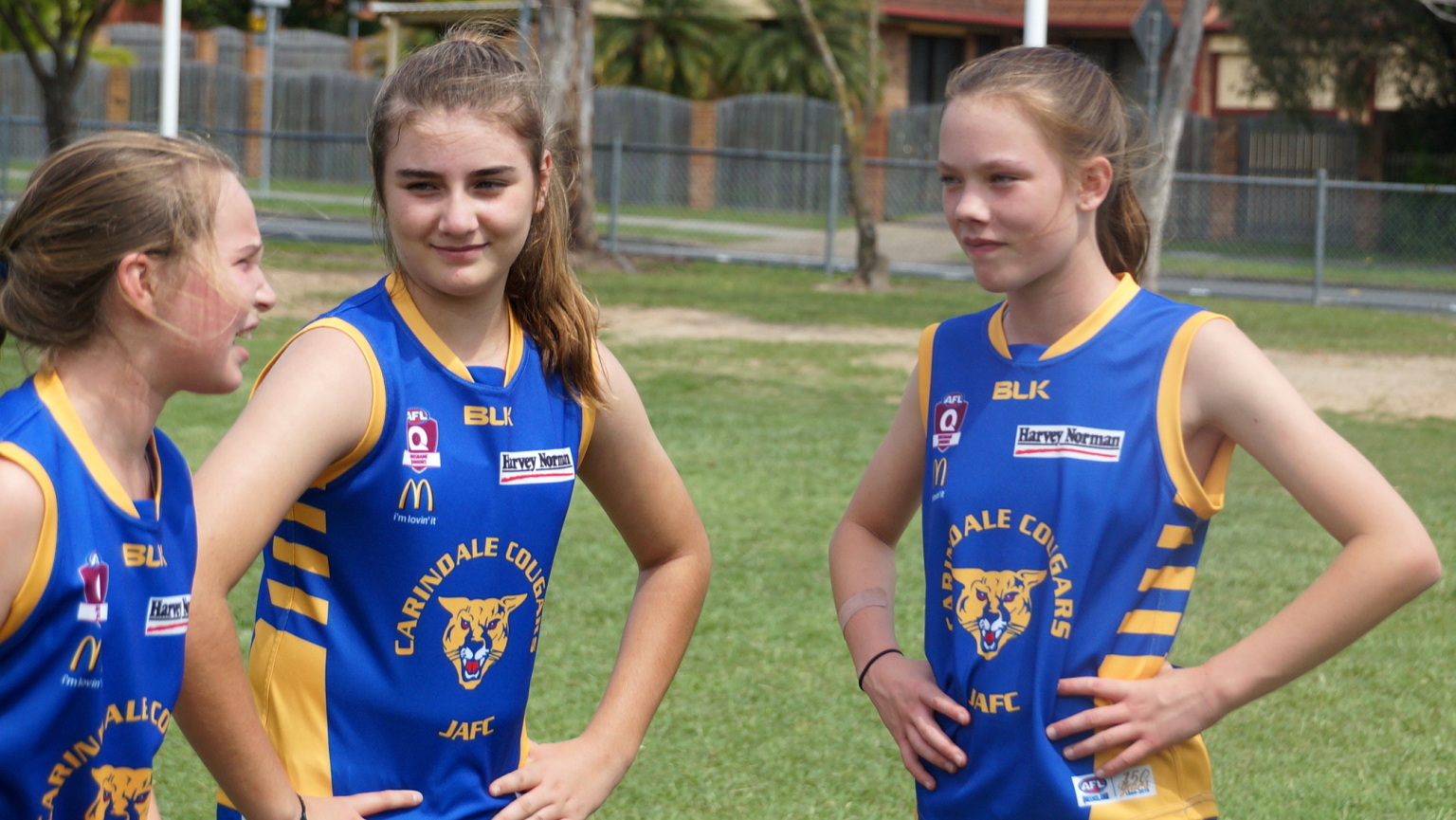 When and where is training?
Training is held Thursday afternoons at our home ground at Belmont State School (corner Scrub Road and Bridgnorth Street, Carindale). Training starts at 3:30pm and finishes at 4:30 – 5:00pm depending on the age level. Parents/carers are welcome to be involved and help our Coaches during training sessions. Training will commence on Thursday 22 March 2018.
When and where are the games played?
Most games are on Saturday mornings between 8am and 12pm. U13 GIRLS ONLY games are on Sunday mornings. Exact times vary for each age group with Under 6's usually first from 8am through to our older kids later in the morning around 11am.
The season starts on Saturday 21 April 2018 and finishes on Saturday 25 August 2018 with a break for school holidays. Home games are played at Belmont State School and away games are played in surrounding suburbs such as Morningside, Mount Gravatt, Coorparoo & Wynnum.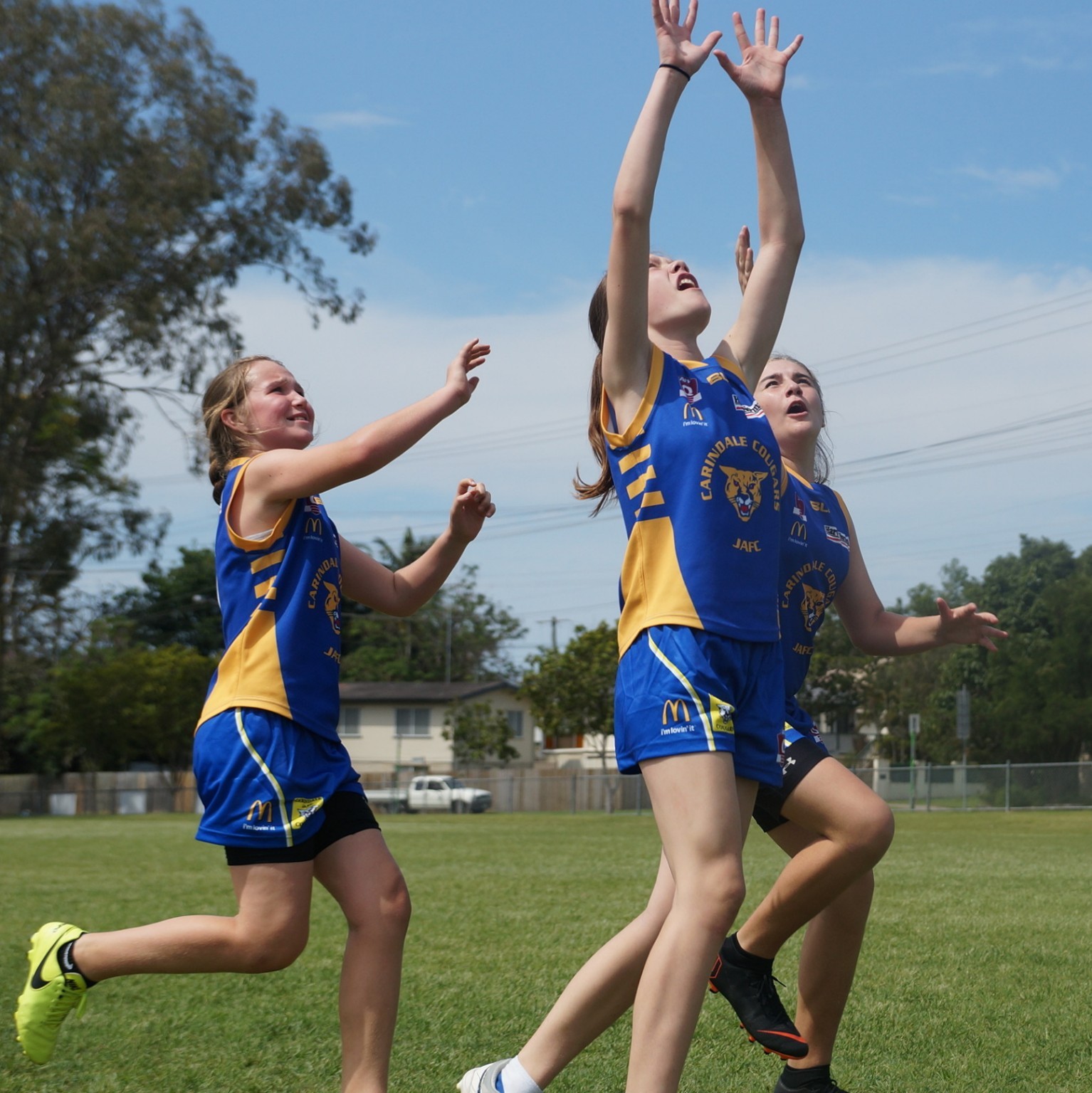 What if my child has never played before?
Not a problem! At the Carindale Cougars, we welcome boys and girls of all abilities and experience to have fun playing footy. Our focus is on player enjoyment and skill development while respecting our team mates, fellow players, Coaches, and Umpires.
Our Coaches develop and support all our players regardless of skill level and experience.
Does my child have to do Auskick before joining the Carindale Cougars?
No, you don't need to do Auskick before joining the Cougars. However, for players who are interested, Auskick is a great way for anyone who is new to the game to learn and develop their AFL skills.

How much contact is there in AFL Brisbane Juniors games?
In Under 6 and 8, there is minimal contact with absolutely no tackling allowed.
In Under 9 and 10, there is modified tackling in the form of a 'bear hug' (no throwing players to the ground).
Under 11 is the earliest age group in which tackling is allowed.
What are the rules for AFLQ Brisbane Juniors games?
AFLQ Junior rules allow positive participation so each player receives a fair and equal opportunity to learn and develop football skills within a supportive and encouraging environment.
For the modified rules for each year level, please click here.

What is 'Roy's Footy' (for Under 6's)?
'Roy's Footy' is a program that is tailored for Under 6's. It combines Auskick style sessions with the Carindale Cougar club games.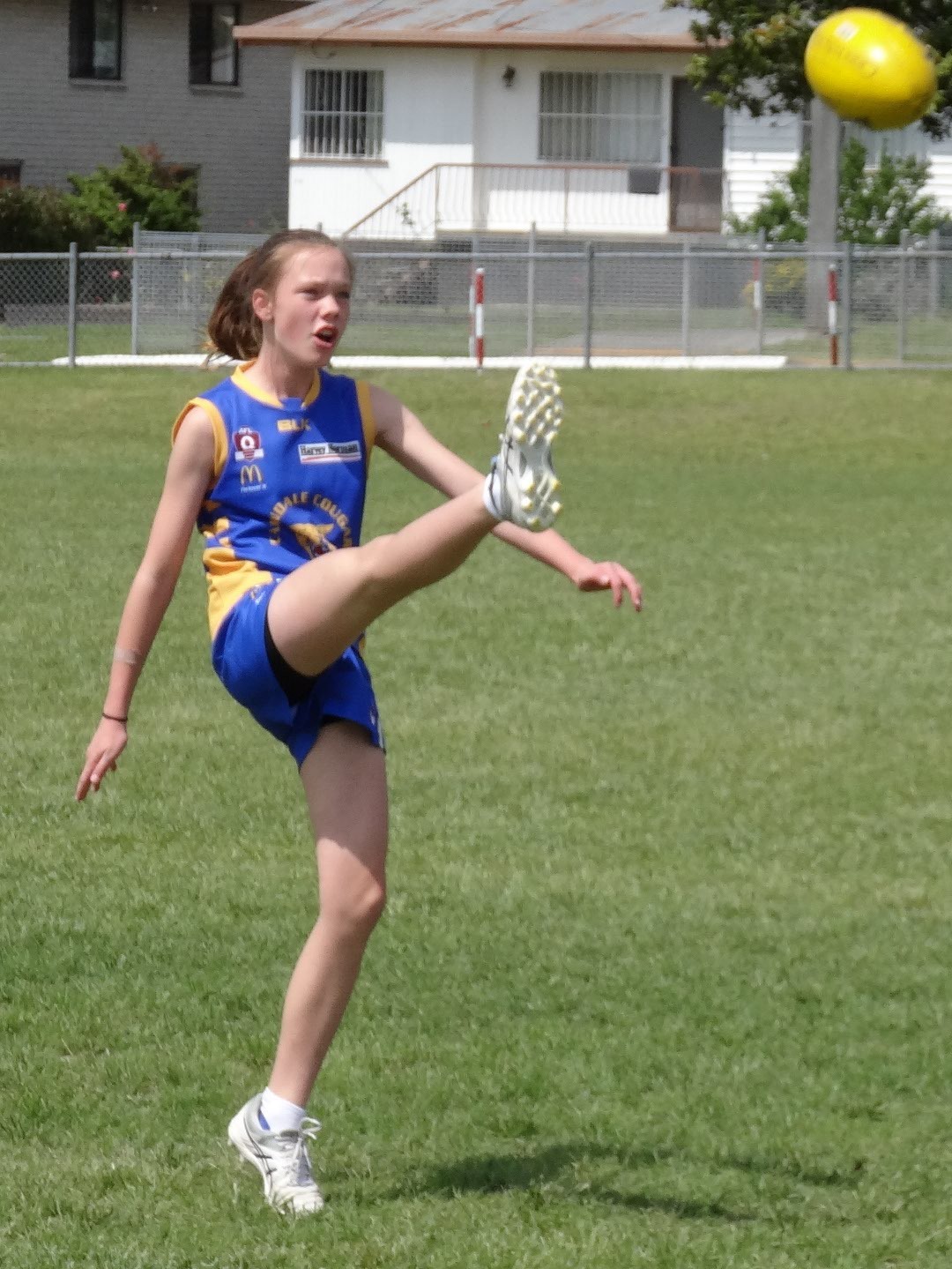 Where do I buy player clothing and supporter gear?
Player and supporter clothing can be purchased from the Cougars shed. Items include:
Shorts - $20
Socks - $10
Training shirts - $30 (New players receive a free Carindale Cougars training shirt. Additional Cougars training shirts can be purchased for players and supporters)
Polo shirts - $30
Hoodies - $40
Caps - $15
All clothing is sold to our players and suporters at cost price.
Player guernseys are supplied by the Cougars.
Can parents, carers and supporters get involved too?
Yes please! The Coaches, Managers and committee members are all volunteers. The Carindale Cougars depend upon help from our families and supporters to provide a quality service to all our players. We encourage volunteers to keep our friendly and welcoming atmosphere at the club. The more volunteers we get, the more our players benefit!
If you would like to get involved, please contact:
Evan Marshall - President
0410 550 693
evancharlesmarshall@gmail.com
If I have more questions, who can I talk to before registering?
Please contact:
Fiona Midanowicz - Registrar
0417 745 281
fmidanowicz@iinet.net.au
How do I get more information and general Club updates?
Facebook: www.facebook.com/CarindaleCougarsJAFC/