Quickbeds Grassroots Program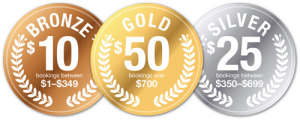 Heading on a holiday? Find great accommodation rates in Australia and New Zealand and help raise funds for the Vikings with the Quickbeds Grassroots Fundraising Program!
It is super easy to make a booking too! Just click on our specially coded link and start searching for deals instantly:
Wynnum Vikings AFL Club
1174
www.quickbeds.com/?grassrootscode=1174
You can also go directly to their website www.quickbeds.com and type in our unique code 1174.
This is open to anyone so please share these details with your family and friends and on your social media pages when booking.
Please note: Our mobile site cannot record grassroots bookings. Please check out these deals on your tablet or desktop computer.