Grants Summary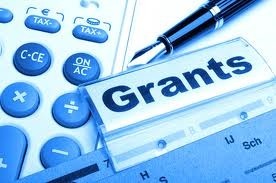 A volunteer-run club like Wynnum Vikings relies on two major sources of funding to assist us in providing facilities and equipment throughout the year. The first of these sources you'll find on our sponsors page. The second of these sources is community, commercial and government grants.
We have a very dedicated group of volunteers who scour the net on a weekly basis looking for opportunities to submit grant applicatons to assist us in delivering quality services to our members.
These might range from a few hundred dollars to several thousand dollars, with projects ranging from equipment to assist our volunteers in doing their work safely to installation of lights on a second field.
We would like to acknowledge the following grants funding that we have received in recent years that have helped us build the club.
2015
McDonald's Equipment Grant - Tackle Dummy and Marquis
2014
McDonalds Equipment Grant - Goal post pads for back oval
Caltex Refineries (Qld) Pty Ltd - 3 pop up shades for back oval
2013
Jupiter's Casino Community Benefit Fund - Cold room and Toilet renovation
Gambling Community Benefit Fund - Outdoor seating
McDonalds Equipment Grant - 60 litre drink container
Caltex Refineries (Qld) Pty Ltd – Safety initiative - concrete slabs to be laid at front of home & visitor's change rooms
Lord Mayors Suburban Initiative Grant Oval Line Marker
Brisbane City Council Community Facility Upgrade Grant - re-establish back oval as jnr/youth playing oval
If you hear of any grants coming up that you think Wynnum Vikings may be able to submit under, please contact the Grants Coordinator, Sue Boyd at sueboyd@hotmail.com