AFL Masters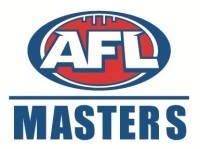 AFL Masters Queensland (AFLMQ) have rules which govern their competition. Not only the way the game is played but also what happens on and off the field. The game of AFL is to be played fairly and is open to anyone - regardless of race, gender and skill level.
AFLMQ's motto is "footy for fun", and as such they have different game rules and regulations.
They also govern how you interact with other players, supporters, officials and umpires. Harsh penalties apply for vilification - both in person, and on social media. Don't let your comments land you in trouble!
Below is a list of the rules and policies that AFLMQ live by. Supers and Masters teams are under the AFLMQ banner. Please familiarise yourself with the attachments.
If you have any questions or concerns, please contact any member of your committee. Your committee is your link between the club and AFLMQ. If you have concerns which need to be taken to the AFLMQ level, this must come from the club committee. If you go to the AFLMQ direct, they will tell you to speak with your Masters representative first.
Questions and concerns can be addressed to the following:
These documents have been taken directly from AFLMQ's website - www.aflmq.sportingpulse.net