Choice Sports Program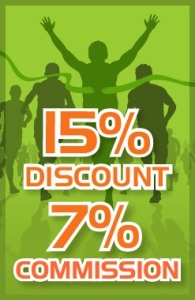 Our members, their family and friends are entitled to 15% off accommodation at Choice Hotels, whilst a 7% commission is paid directly back to our club for every room booking.


To take advantage of this great offer, you need to quote the exclusive Wynnum Vikings booking code - 00229100.


What can I use Choice Sports for?
Choice Sports travel program can be used for a range of travel needs including any of the following
• Overnight away games
• Members holidays
• Administrators and officials accommodation
• Friends and family bookings

How does the discount and commission work?

• As an example if the best available rate quoted through Choice Hotels is $200, you as a guest will pay $170, and your club will receive $11.90 per night
• If your club was to book 100 nights across the year with this example, that's almost $1200 to use on whatever your club chooses.
• The more nights you book, the more your club receives
To find out more information about Choice Hotels and this great offer, check out the website by clicking here.