Silver Level Quality Club - Accredited 2013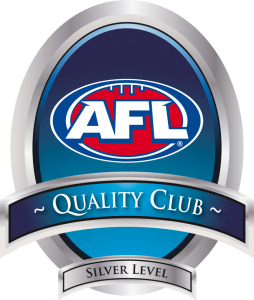 The AFL Quality Club Program recognises clubs that meet a set of criteria that reflects good, excellent and exceptional administration.
The Wynnum Vikings have successfully achieved their Silver Accreditation just in time for the start of the 2013 season!
At the time of submitting out application, we were the FIRST club in South East Queensland and SECOND overall in Queensland to reach this Silver Quality Club status. We have been working very hard over the past 12 months and are very proud to have our club running at a high standard.
Many thanks to all that helped us get to this level, especially Ally Kenwood - our AFL Club Coordinator.
There is currently not a set format to become a Gold Quality Club, but when there is that will be our next mission!
Click on the certificate attached below to see all that we have done to become a Silver Quality Club. You can find the corresponding documents under the Quality Club tab on our website.