REBEL Support Your Sport Program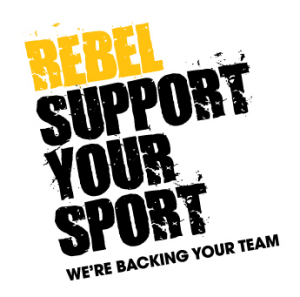 Our club has been selected to participate in the Rebel Support Your Sport Program. Under this program, the club can earn 5% of your purchases at Rebel Sport as instore credit to spend on our sports program.
All you need to do is join Rebel Season Pass, select our club from the list of participating groups and swipe your loyalty card every time you make a purchase at Rebel Sport. You'll receive access to great member prices and other initiatives and the club will receive a 5% credit. Join now in store or online.
Already have a Rebel Season Pass? Log into your account and list our club as your preferred club.
Our club is listed as Wynnum Vikings Australian Rules Foo(tball & Sporting Club).
Feel free to link any cards - family, friends, colleagues!
In 2012, the club earnt $345.48 in credits due to our members' spend. We are using this prior to the 2013 season to purchase equipment that needs to be replaced in our team kits. Help us earn more credits in 2013 so we can purchase more items!
** Please note - you must log into your account online each year (you can see your anniversary date when you are logged in) and re-select that you wish to support our club, otherwise we won't receive contributions from your spending! **
For further information, check out Rebel's Support Your Sport site - http://www.rebelsport.com.au/eng/SYS/programoverview.cfm