Entertainment Book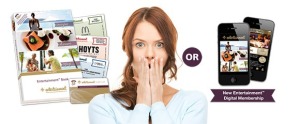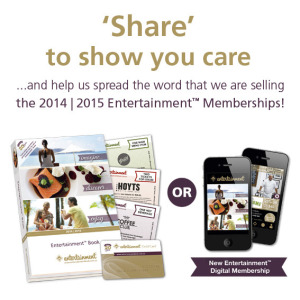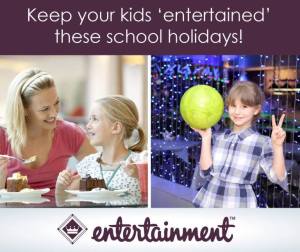 The 2013 | 2014 Brisbane Entertainment™ Book has just expired. If you haven't already purchased a new 2014 | 2015 Entertainment™ Membership, now is the time to do so.

Use just a few of the hundreds of 50% off and 2-for-1 offers, and you'll more than cover the cost of your Entertainment™ Membership. Plus, you can take advantage of additional, valuable Member-only benefits until 1 June 2015!

Books can be ordered online or at the club directly. Books are available in the following categories:
Brisbane, Sunshine Coast and Surrounds - $65.00
Far North Queensland (incl Port Douglas, Cairns, Townsville and the Whitsundays) - $55.00
Gold Coast and Northern NSW - $55.00
Businesses listed in the Entertainment Book fall into the following categories:
Fine & Contemporary Dining
Casual Restaurant & Family Dining
Informal Dining & Takeaway
Retail & Local Services
Travel, Leisure & Accommodation
Whether you are heading to a sporting event like a local AFL game, looking for accommodation at the coast, going to the movies or simply heading out for some takeaway for dinner, there is something for everyone in the Entertainment Book. An example book will be at the club if you wish to peruse it prior to purchasing.
By purchasing an Entertainment Book via the Wynnum Vikings, you are supporting our annual fundraising cause as 20% of your purchase comes straight back to us!
You do not have to be a member of the Wynnum Vikings to purchase these books. Friends, family, neighbours or work colleagues are all welcome to purchase a book through us. It simply means you help us to increase our fundraising even further. What a great gift idea for family and friends!
To order your new book now, follow this link: https://www.entertainmentbook.com.au/orderbooks/22621z8
Alternatively, please contact Krista Muncey on wassup_buddy72@hotmail.com, 0421 639 540 or see her at the club during training nights.
Thankyou for your support!