Home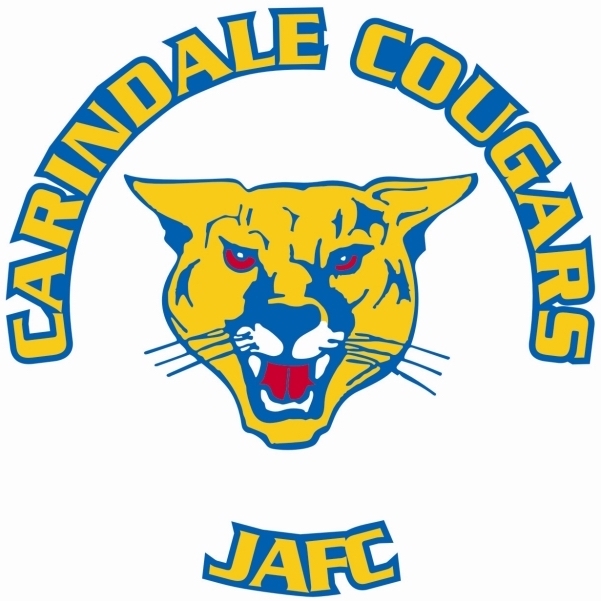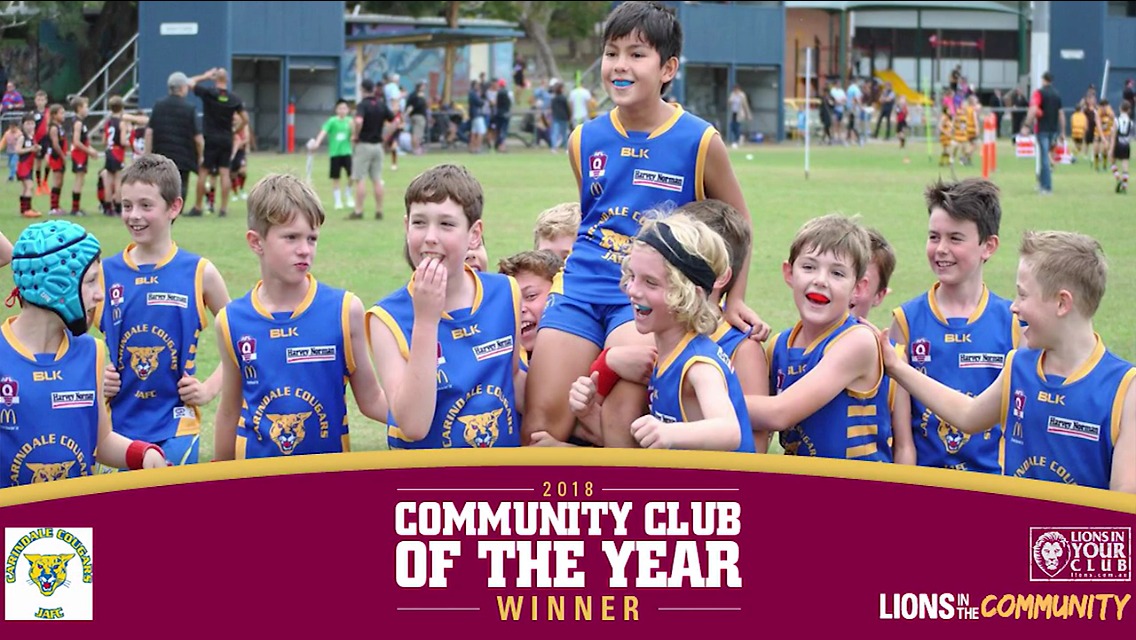 Welcome to the Carindale Cougars Junior AFL Club
The Carindale Cougars Junior Australian Football Club respectfully acknowledge the traditional owners of the land on which we are based – the Yuggera (Jagera) and Turrbal people and pay respect to elders past, present and emerging.
Carindale Cougars commend AFL Queensland on the development of their Reconciliation Action Plan and support the implementation of the associated programs and initiatives.
Carindale Cougars are committed to reconciliation and encourage any member who identifies as Aboriginal and/or Torres Strait Islander who would like to be involved in acknowledgements and welcome ceremonies to please let the Committee know.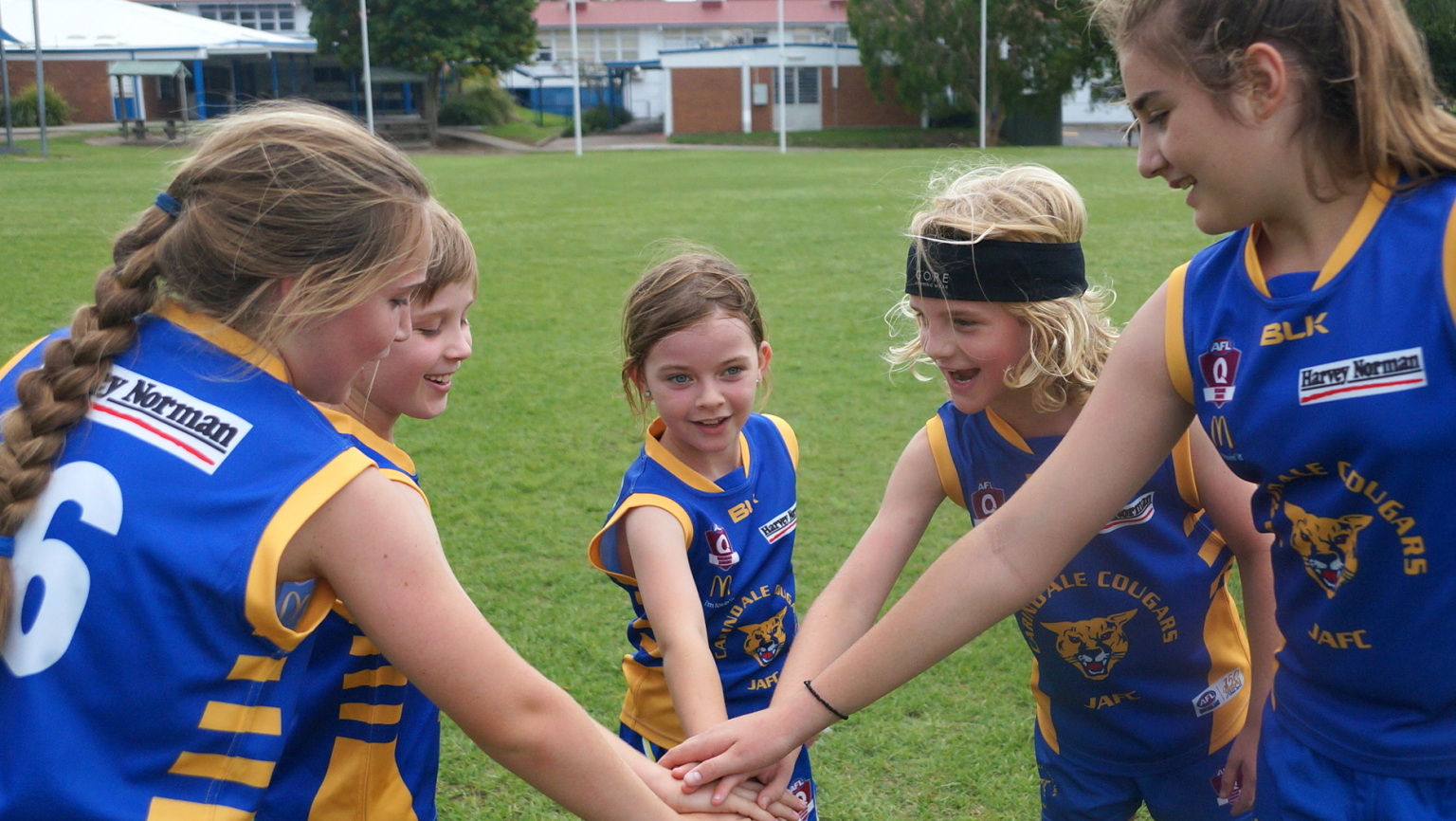 GIRLS COME AND TRY EVENT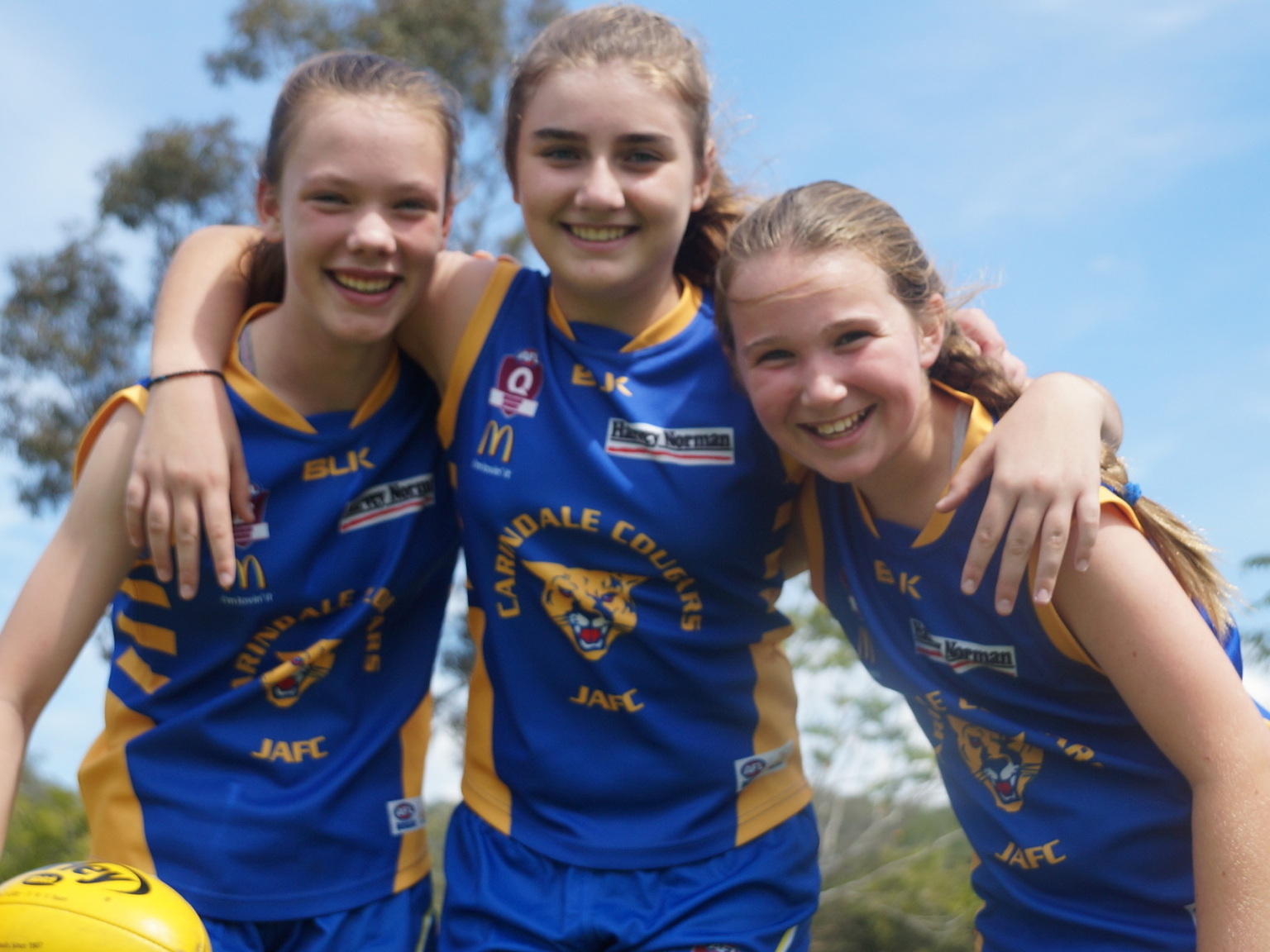 When: Saturday 10 November 2018
Time: 9:30am to 10:30am
Where: Cougars home ground, Belmont State School
Cost: FREE

Carindale Cougars - Brisbane Lions Community Club of the Year Winner 2018
Click here to watch our video nomination.
Click here to watch the award presentation.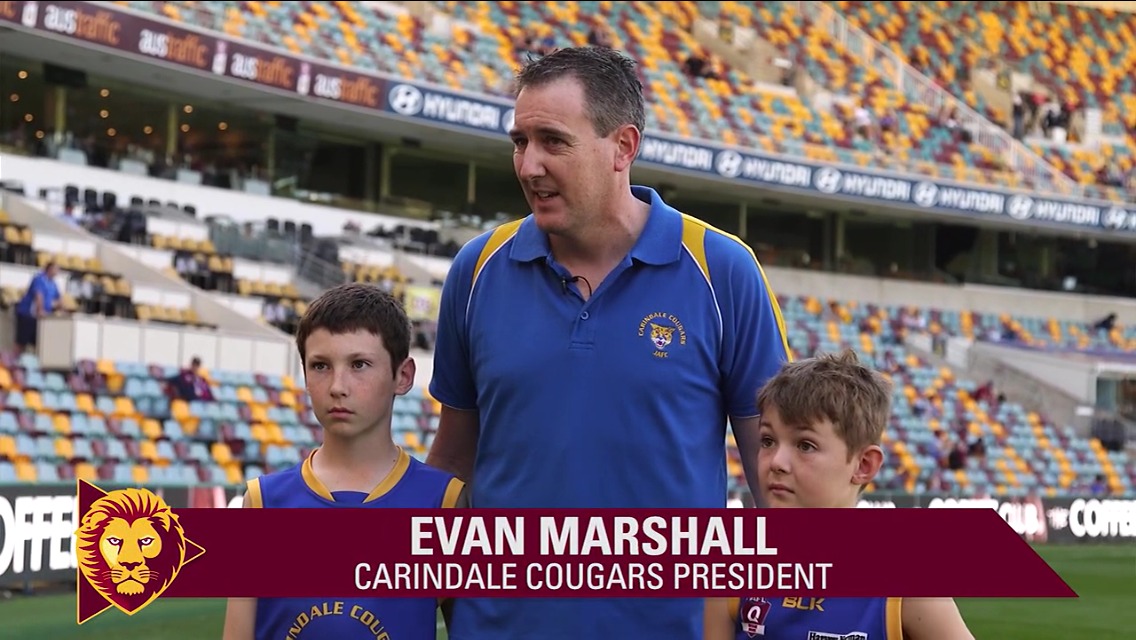 At the Cougars, we welcome boys and girls of all abilities and experience to have fun playing footy.
Our focus is on player enjoyment and skill development while respecting our team mates, fellow players, coaches, and umpires.

The Carindale Cougars are excited to welcome
Sold Property Group
as a 'Blue' Sponsor for the next 3 years!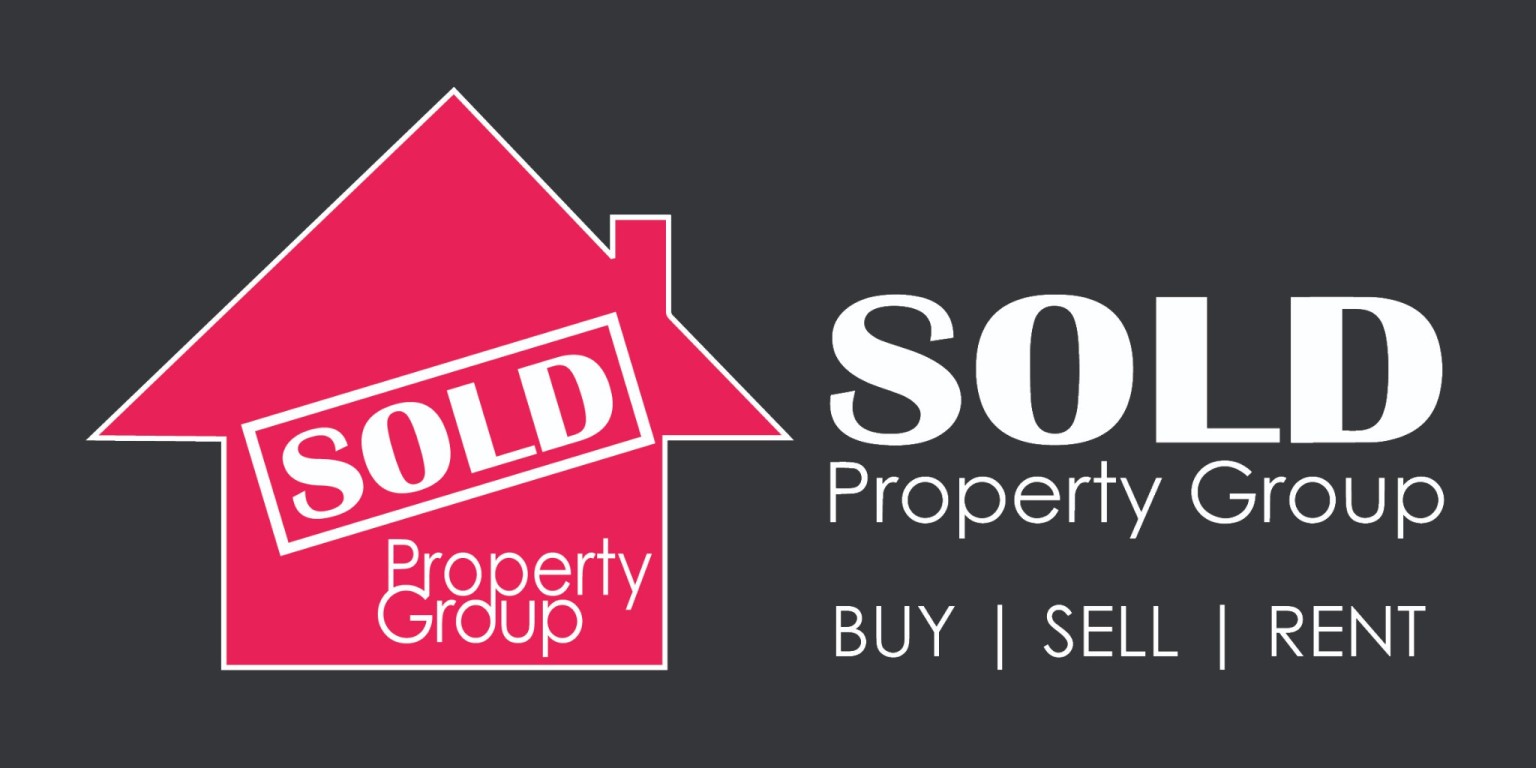 Thank you to Crusty Devil Bakehouse
Shop 4/182 Stanley Road, Carina
for supporting the Cougars with Player Encouragement Awards


Weekly Fixture Schedule
For Under 8 fixtures, please click here.
For Under 9 fixtures, please click here.
For Under 10 fixtures, please click here.
For Under 11 fixtures, please click here.

Carindale Cougars Family Open Day
Saturday 17 March 2018
To watch the presentation, please click here.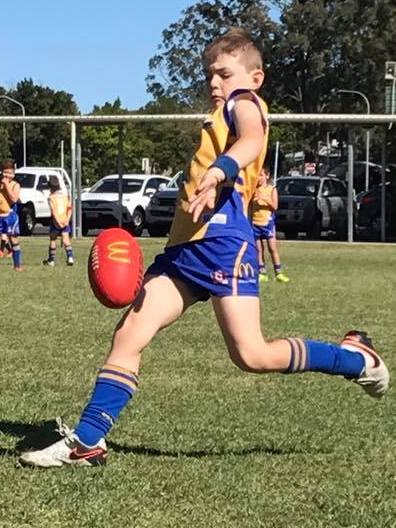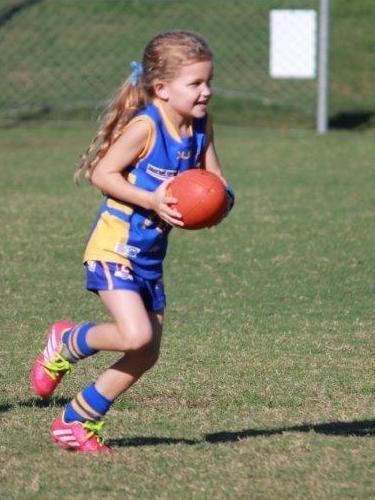 As we are a not for profit club, the Cougars depend upon help from our families, friends and supporters to provide a quality service to all our players.
For more information about the Carindale Cougars, please contact our President, Evan Marshall on 0410 550 693 or evancharlesmarshall@gmail.com