New Players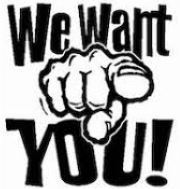 Our family friendly club is always welcoming to anyone who wants to come along and train with us, join one of our teams or just come and see what its all about. We field football teams in mens seniors, reserves and womens competition, along with two netball teams. New players of any experience level are always welcome.
Mens and Women's Football Training (from 1st April 2019)
Time: 6:00pm
Days: Tuesday & Thursday nights
Location: Meade Reserve (Clayton Oval), 356 Haughton Road, Clayton 3168 (Map)
*** Note: For our players own safety, it is Club policy that all players taking the field for ANY of our teams be at least 16 years of age. Thank you.***
Please contact the approriapte Clubperson below for more information.
Mens Football Women's Football Netball
Andrew Kotch Neil Townley Sarah Collins
Football Manager Women's Senior Coach scollins_6@ hotmail.com
akotch@ gmail.com wtownley@ optusnet.com.au