Sponsor's Information
Wine Angels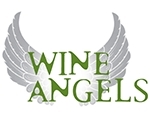 www.wineangels.com.au

Heavenly Wines at Heavenly Prices
Quick, Easy & Convenient with Free Shipping & Money Back Guarantee.
It has never been easier to buy wine online in Australia than with our quick and easy online ordering and delivery service. We frequently deliver within 48 hours depending on your location. Some of the best wines are made by small wineries and we carry them. We also supply a very funky Vodka:
HEAVEN'S HELL VODKA LIQUID GOLD
Liquid gold has been infused with HALF A GRAM of 24 carat gold. Indulgent or magnificent?... both of course!Best served straight on ice or cocktails.
JP Auto Group

www.jpauto.com.au
At JP Auto, we offer a wide range of services and products to help you, the customer, to ensure that you receive your full entitlements.
Led by the feedback from our customers, we now offer a diverse range of specialist services as follows:
| | |
| --- | --- |
| | Insurance Advice & Premiums |
| | Investigations |
| | Auto Recovery |
| | Insurance Assessing |
| | Assessing & Valuation Certificates |
| | Accident Repairs and Rectifications |
| | Oven Baking |
| | Mechanical Services / RWC |
| | Roadworthy Certificates |
| | Auto Electrical Services |
| | Window Tinting / Sunroofs & Fitting |
| | Hire Cars |
ECO Prime

www.ecoprime.com.au
"Creating a Sustainable Future Together"
Eco Prime is an Australian owned services company that provides sustainable solutions for building owners which improve the environmental performance and energy efficiency of their buildings. We provide the design and installation of energy efficient lighting, water, solar and air conditioning systems to the education, commercial property and manufacturing industries throughout Australia.

Eco Prime has been serving the community since 1997. Our unique building upgrades have provided a significant reduction in energy costs and Co2 emissions to more than 65 separate property portfolios.

Our Energy Reduction programs are specifically tailored for each customer and each facility to meet specific performance requirements and forge a pathway to sustainability including:
A designated Star rating to meet future Government Legislation & Obligations
Meet objectives to reduce Greenhouse Gas Emissions
Reduce high rising energy costs
Protecting our environment
Whether it is water harvesting, efficient lighting solutions, solar initiatives, environmental friendly air conditioning systems or you're on site maintenance requirements, Eco Prime works with you to create a sustainable future together!