DEMONS AND HAMMERS IN STALEMATE
The lads were keen to atone for the Highett match and transfer a positive week on the track to the field. A wet and greasy Saturday greeted the combatants and it was Hampton who had slightly the better of a slow start.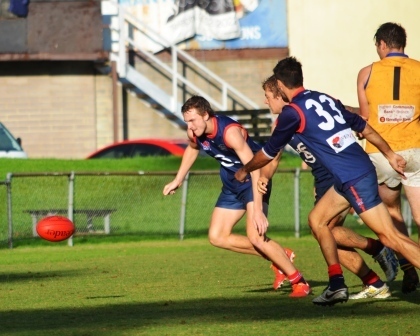 Aiden Jolly finally got us on the board in the second quarter and when Gav followed soon after we had some momentum. Hampton's captain coach was proving a handful up forward and slotted two nice goals for the term, despite getting plenty of advice from the assembled past players. With three goals apiece there was only a point in the match at the main break.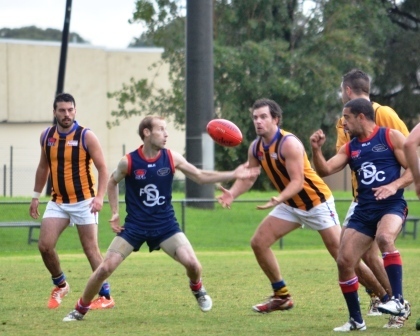 The tight battle continues in the third term as Aiden Jolly goaled again. Rob Johnston also hit the scoreboard but it was the visitors who had the better of the term, going to the last break with a seven point lead. Fordy combined with Gav who snapped truly to get us back to within a point. Fordy converted shortly after and we had hit the front and appeared to be finishing the better.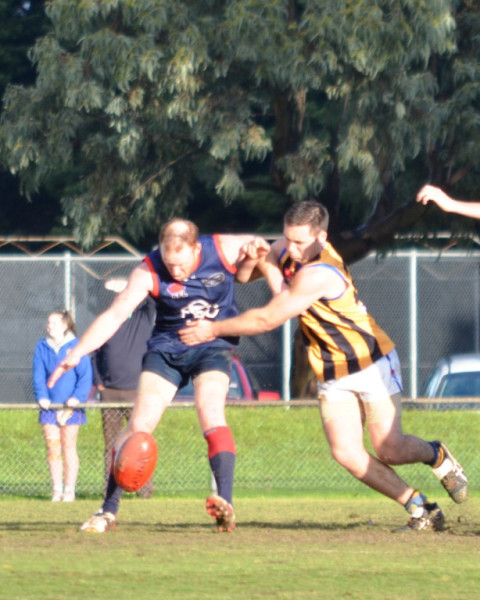 The visitors would not be denied pinching back the lead. Matt Thompson again put us back us front before their coach again snapped truly. Matt Thompson had the chance to put us in front in the dying minutes but his long bomb faded to level the scores. The scores remained level as the siren rang, leaving a hollow mood across the ground. We didn't get the reward we were looking for but the effort and endeavour was pleasing. Small lapses of concentration proved costly in a low scoring affair.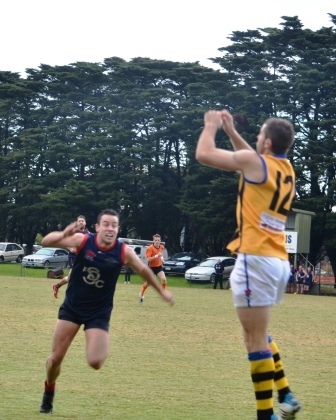 There were plenty of positives across the day including the continued improvement of Brodie Snow across half back. Danny Wilson was a tower of strength in the ruck. Matt Thompson was productive and Chris McTaggart adapted quickly to the slippery conditions and found plenty of the ball.
The reserves copped the worst of the conditions and were able to outlast Hampton in another low scoring affair. Ryan Wachter finished with three goals and Cam McLeod, Chris Chalmers, Kris Thompson and Luke Wenke were among the best.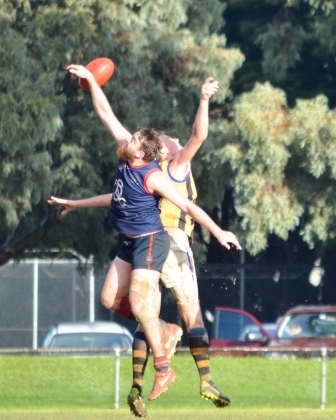 Last Modified on 17/05/2014 22:47