BLACK AND WHITE RESULT - OAKS TOO GOOD
The battle of the districts was a lopsided affair from the outset as Oakleigh jumped out of the blocks and rarely looked challenged. A perfect day for marking proved an early headache for our undersized backline as the Oakleigh tall timber was proving a troublesome. We were not able to hit the scoreboard in the first quarter and took a four goal deficit to quarter time.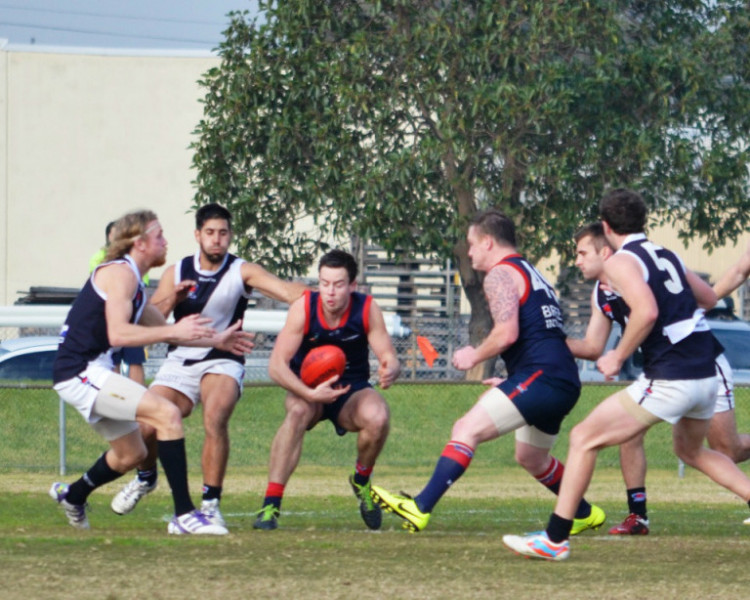 We found method in the second term and managed to pull the deficit back to eight points with goals to Rob Johnson, Leighton Ross, Gav Vassallo and David Ford. Unfortunately the visitors kicked away just on half time and undid all our good work. Our problems scoring at the bottom end of the ground continued in the third term as we made the goal umpire redundant for the second time in the match. The Oaks kicked three majors for the term and the match as beyond us.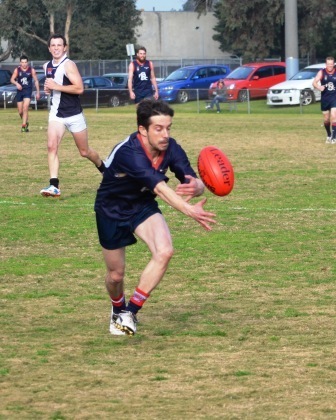 Danny Wilson battled very hard in the ruck and was named as our best. Tyson Bramble, David Monaghan, Matt Thompson were far from disgraced whilst veterans David Ford and Gav Vassallo always row their side of the boat.
The reserves kept their season alive with a resounding victory over the Oaks. Ash Beasy (4 goals) and Dylan Bramble (3) were among the majors. Beasa was named best along with Clain, Lukas, Sean Francis, and Lem Nguyen.
Last Modified on 14/07/2013 14:47