LADIES DAY AN OUTSTANDING SUCCESS
The annual ladies day was once again an outstanding event, with over 40 attending. The match footballs were pink as a tribute to breast cancer awareness. Our own Casey tossed the coin to get the game underway.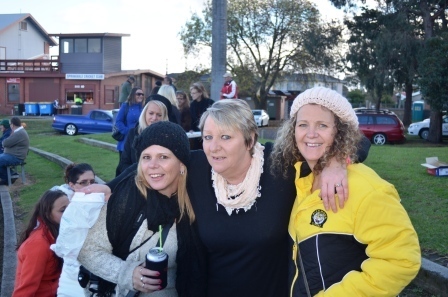 Our thanks go to Sharon Thompson and her band of helpers who put together a fantastic day for our girls.
The good news is you twelve months to recover before the next one.
Make sure you check out the Ladies Day 2013 photo gallery.
Last Modified on 16/06/2013 09:53