TOO MUCH DOGGY STYLE
In the past five meetings against the modern powerhouse that is St Pauls, we have failed badly. The matches have effectively been over at half time with some long days for the demons faithful.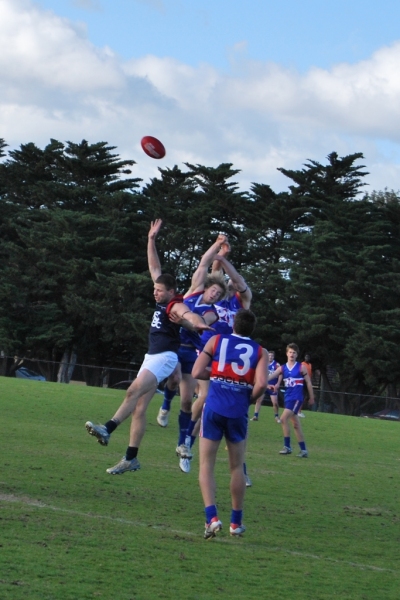 With that backdrop you could only be impressed with our young side's effort at the weekend. Chris Chalmers made his senior debut at the weekend. Chris is still eligible for under 18's along with Dave Monaghan, Trav Faull, Nick Ford and Matt Thompson who were also in the senior side. They were not overawed by the more experienced St Pauls outfit early on, going into the first break with a slight lead.
Steve Aitken was again providing a target up forward along with Clint and our forward line was making the most of their opportunities. The doggies got away from us just before half time, but a sensation running bounce goal from Brendan Ashman lifted our spirits and reduced the margin at half time. Brendan was returning from a bad hamstring injury and showed no signs that he was a bit rusty.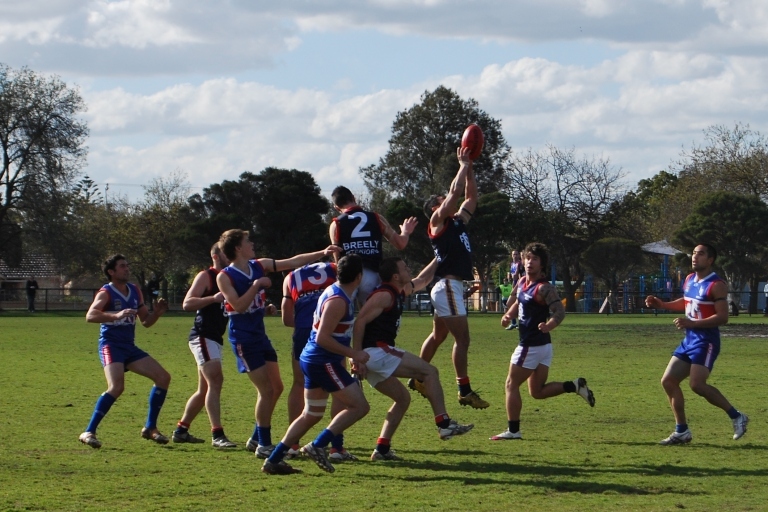 Above: Anthony Bernardo shows the best judgement.
St Pauls made the early running in the third quarter with three quick goals. In the past this would had the cue to open the floodgates and be scored against heavily, but the side fought on to the best of their ability. A great snap from Anthony Bernardo slowed the home sides momentum and we able to be competitive again. The last quarter belonged to the home side although we did contribute to our downfall with a double goal from poor discipline and a couple of forgettable kick out from full back. Our challenge is now to maintain this level of competitiveness for the remainder of the season.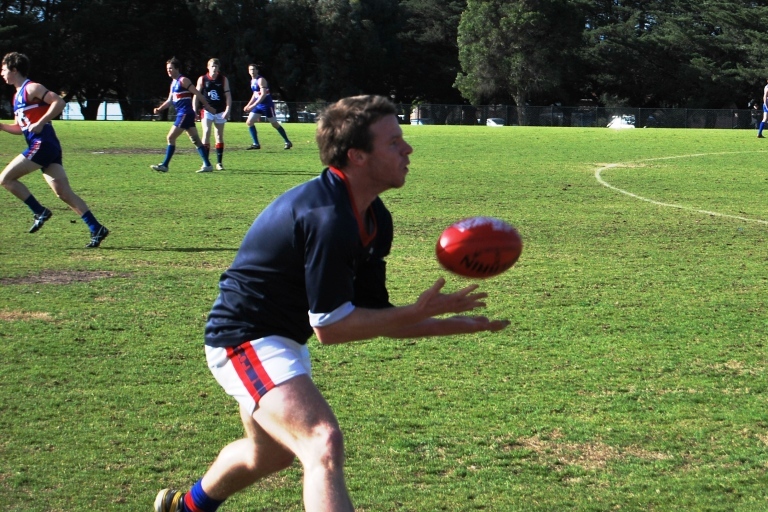 Brad Scott.
As mentioned the coach was a terrific target up forward, competing against the odds at centre half forward. Dean Kovacic again underlined his importance to the side in defence along with David Ford. Brendo was a welcome return to the best list.
Unfortunately the story for the reserves is becoming a little to familiar. Again badly undermanned, we can only thankful for the patience of the coach, and the fact that there are just enough people who care enough to make sure we put a team on the park. Our thanks to all of you.
Below: Ash Seamons should have received a free kick.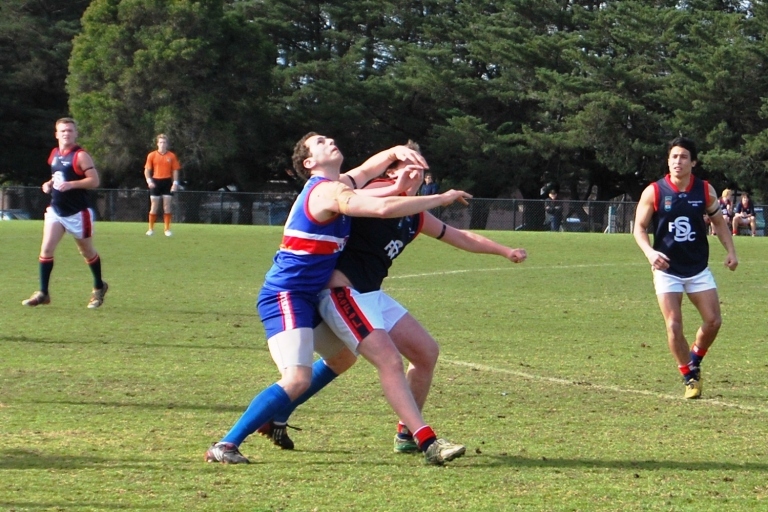 Last Modified on 31/07/2010 22:16