About the Club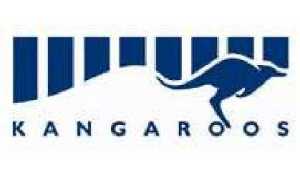 Welcome to the website of your local club, the 2012 RDFL Senior Premiers, Sunbury Kangaroos Football Netball Club.
The Kangaroos are based at Boardman Reserve, Oval 3 in Sunbury and have been in existance since 1987.
In 2011, the Kangaroos celebrated their 25th anniversary. This was a successful year all round for the club as 5 from 6 sides finished as grand finalists in the RDFL.
Season 2012 was a successful one for the club, the C Grade Netball, B Grade Netball, Under 18's and Reserves all made the finals, whilst the Senior football side were able to go one step better and bring home the RDFL Premiership cup!!!!

Sunbury Kangaroos Football Netball club are aiming to achieve big things in season 2013. With the hard working committee and volunteers we are very confident we can make this happen.
Our club is an improving family and community based club. We strive to interest football and netball players in the area and give them an opportunity to play competitive Australian Rules Football & Netball in their area.
The Roos pride themselves on the members of the club being committed to every aspect of the club. All members take responsibility for promoting the club within the community and assisting in fundraising to keep the club afloat and successful. This helps our hard working committee ensure that the Kangaroos are indeed a club for the community.
So if you are looking for something to do on a Saturday afternoon visit Boardman Reserve and watch a great game of grass roots football and feel at home in a socially fantastic sporting club. The Sunbury Kangaroos.
Our pages will be updated regularly throughout the season, so become a member of the site, so that you dont miss any of our exciting updates throughout the season.
We would love you, your family & friends be a part of it.
Hope to see you at the game and GO ROOS!!!!!