Our Sponsors
Barker Trailers

www.barkertrailers.com.au
Barkers is a Woodend institution and a long term supporter of the Woodend Hesket Football Netball Club.
We are proud to be associated with the club as the Major Sponsor.
After more than 34 years in the business of manufacturing trailers, we know what works – a no-nonsense approach to orders and production combined with good old-fashioned hard-work. This philosophy backs our long-term aim of making all our customers Barker customers for life.
Barker Trailers leads the industry with its innovative approach to design and manufacturing techniques, continual product improvement and focus on safety and efficiency for road users, operators and employees.
Villawood Properties

http://www.davieshill.com.au
Villawood Properties are planning to create new sustainable neighbourhoods on our Davies Hill property, to the north of the Woodend Golf Course.
Villawood Properties consider that the project offers enormous potential to meet the objectives of Council's Settlement Strategy in a manner that respects the unique character of Woodend and delivers significant benefits to the community. Without additional zoned land within Woodend, there will be substantial pressure for infill development to occur in Woodend. This infill development could change the special character of the township.
Across the 550 acres of the Davies Hill site, and over the next 15-20 years, we propose to deliver:
Approximately 300 homes with a variety of lot sizes (average 1000sqm)
290 acres of open space, including a memorial park along the Avenue of Honour
Up to 7km of walking/cycle and bridle trails throughout the open space and along the Five Mile Creek and up to a look out on Davies Hill
Provision of a childcare & kindergarten site in consultation with stakeholders
Community facilities like a Men's Shed and communal garden
Davies Hill Reserve and Sculptural Lookout
Mitre 10 Woodend

The guys and girls at Mitre 10 Woodend are back again on the jumpers of the Hawks.
Make sure you drop in to see the team at Mitre10 Woodend for all of your hardware needs.
Shop local and enjoy the benefits of personalised service and the knowledge that your dollar goes to support local community groups.
L&L Smash Repairs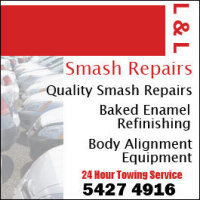 http://www.landlsmash.com.au
L&L Smash Repairs specialise in panel beating, smash repairs, spray painting and vehicle upgrades.
When it comes to fixing your vehicle, L & L Smash Repairs understands the importance of using state-of-the-art technology and having a team of friendly and knowledgeable staff.
No one wants to be in an accident. However, when it does happen, you can trust L & L Smash Repairs to ensure that repairing your car is a smooth and effortless process for you. We will repair your vehicle to the manufacturer's standards to make sure that your safety is not compromised in any way.
Laurie and the team will have your car looking as good as new
PROUD SUPPORTERS OF WHFNC NETBALL.
Buffalo Sports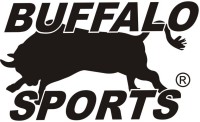 http://www.buffalosports.com.au/
Buffalo Sports - proudly local - proudly supporting the WHFNC.
Established in 1972, the Buffalo Sports brand has now grown to be recognised and trusted world wide.
We manufacture an extensive range of products using the highest quality materials. Our product range covers all sports, specialising in the manufacturing of balls, hardware, clothing and protective equipment to meet your needs, with over 5000 different items available.
We are leaders in the constantly changing world of sporting goods and are always developing new products.
Bourkies Bakery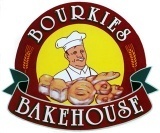 Another Woodend Favourite. Another loyal Sponsor.
What can we say about Bourkies - the proof is in the pudding.
Head down to the corner to see Bourkie and the team for the best breads, pies, sanga's and of course...vanilla slices.
Kyneton Toyota
http://www.kynetontoyota.com.au/
John and Ros strive to provide a warm and welcoming environment at Kyneton Toyota. Together, with their carefully selected team, they enthusiastically provide advice on the full range of Toyota vehicles, products and service and take great pride in delivering excellence in customer service.
You are always welcome at Kyneton Toyota. So come in and visit us – 'just off the freeway'!
Sponsors
Woodend Dental Group
Woodend Pharmacy
Macedonm Ranges Glass
19th Hole Shopping Centre
Zarby's
Shatzi's
Noodle Dynasty
P&S Automart
McKibbin Carpentry
Chelleon Hair
Holgates Hotel
Macedon Caravan Park
WestPort Finance & Pastoral Company
Depetro's Italian Resturant
Woodend NewsPower