Home Page
We would like to invite our future and/or present Coaches, Team Managers, Runners and those Parents willing to assist at training and on game day….
Our club is looking to provide players the opportunity to have fun and build on their desire to continue playing football in the years to come. We have been fortunate to have received a grant which allows us to partner with Dynamic Footy Skills who will be running a clinic for our Coaches, on field helpers and parents. The clinic will be held next Sunday the 25th of March at Dixon Field, Gisborne and commences at 8:30am running until approximately 12:30pm.
Dynamic Footy Skills will not only provide our Coaches with guidance on coaching techniques and training drills to maximise the development of our players but allow parents an insight into why coaches do what they do. We are hopeful that parent/parents will attend the day, so they too can develop sound knowledge, skills and understanding of strategies for when they assist on game day or even practicing at home with your kids and also have the opportunity to have any questions answered.
We will also have some of our Under 13's team attend for the on-field practice Drills session.
Please consider taking up this unique opportunity!

When: Sunday 25th March 2018
Time: 08:30am to 12:30pm (approximately)
Where: Dixon Field, Gisborne
What to Bring: Runners/footy boots, hat, water, sunscreen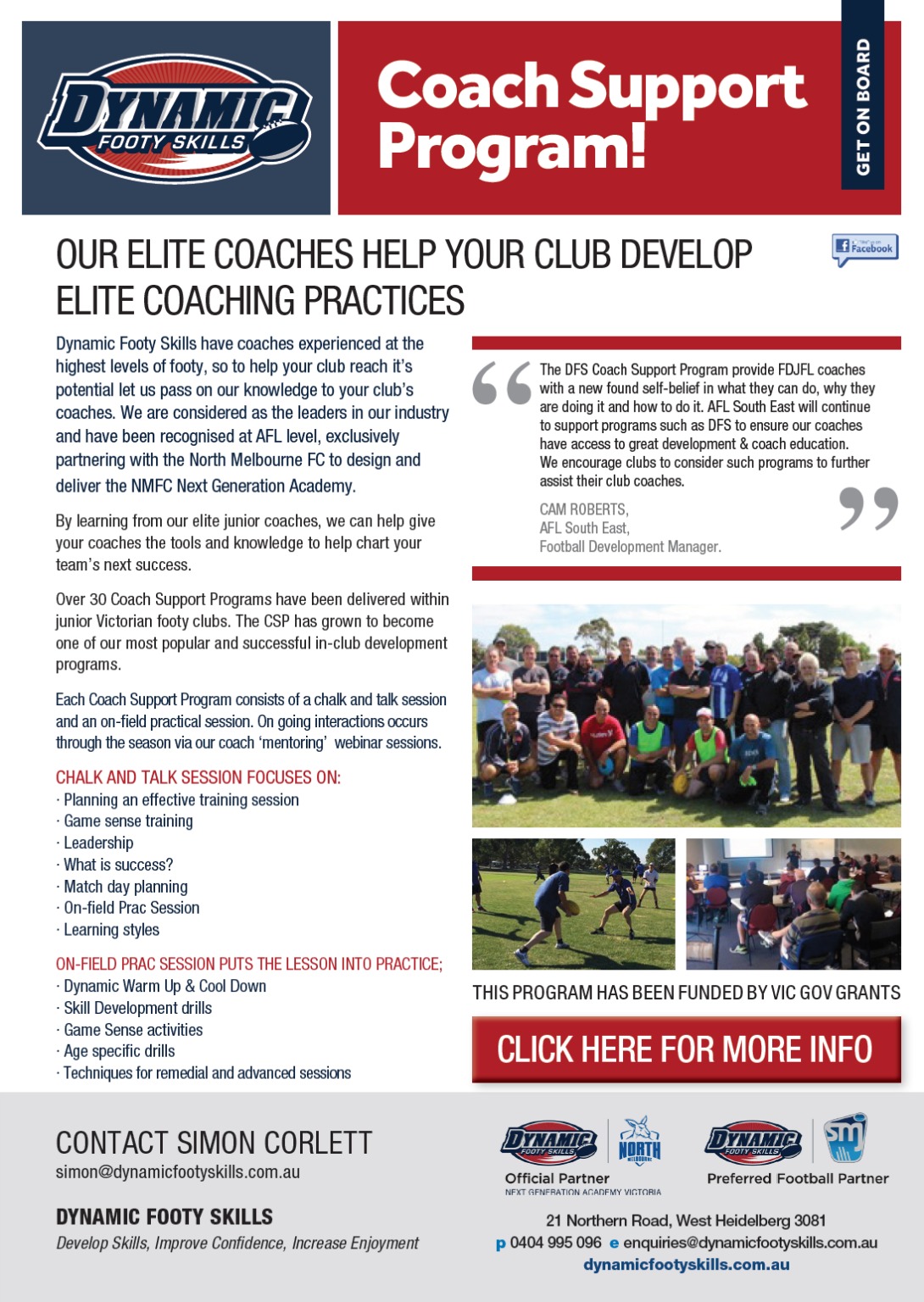 ---
Please note: Registrations are now closed for the Under 13s Football and all Netball Teams due to reaching capacity.
---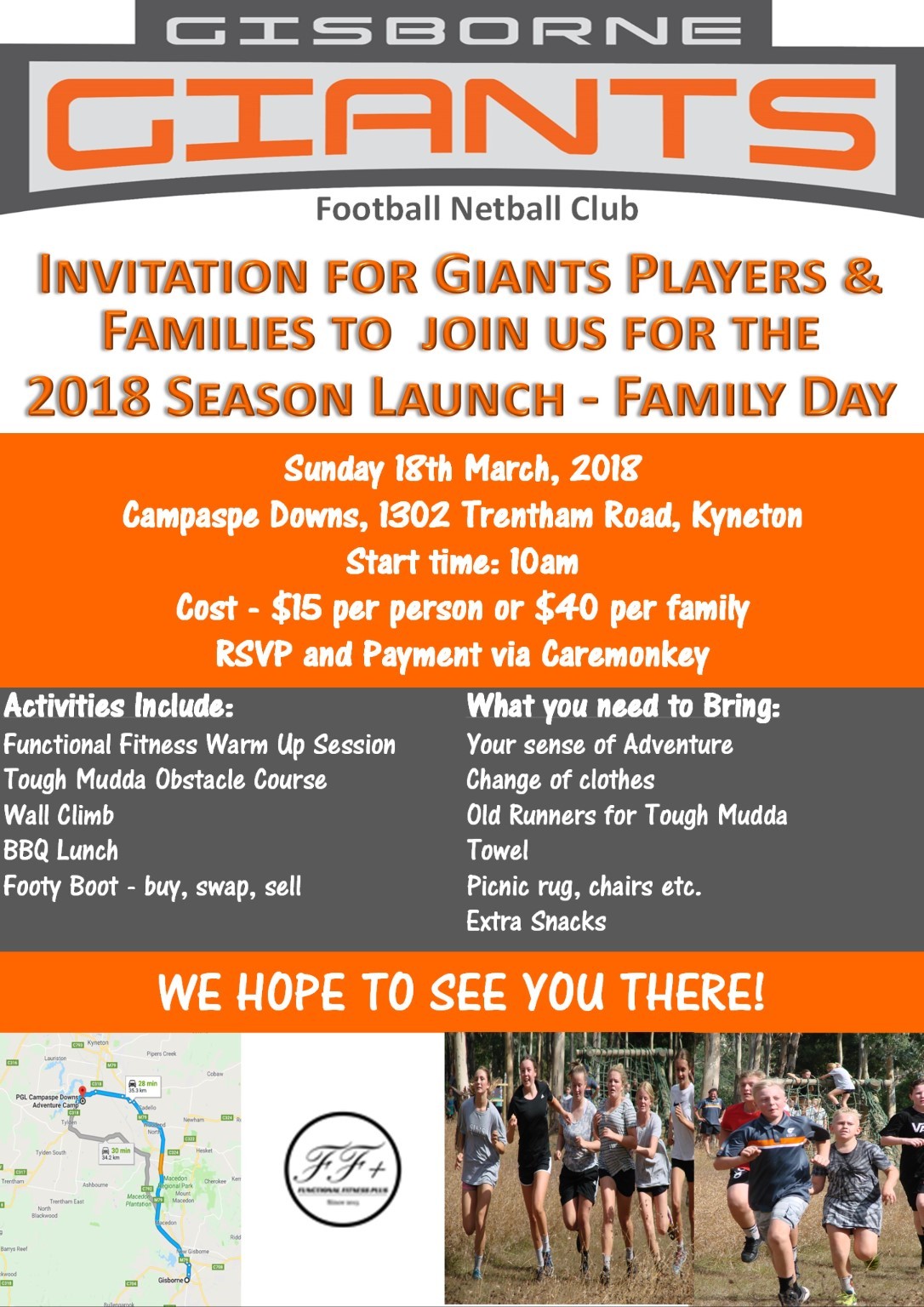 ---
2018 Pre-Season Football Training
Our pre-season football training is nearly here so get your calender's out and mark the dates listed below:
Under 13's
Commence pre-season training on Wednesday 7th March
Sankey Oval - 4:00pm to 5:15pm
Under 11's
Commence pre-season training on Wednesday 14th March
Sankey Oval - 4:00pm to 5:00pm
---
Thank you to all players and parents of the Giants Football Netball Club for a fantastic season 2017 and congratulations to our Netball Under15s Premiers for 2017.
Please note League changes to Football Age Groups for season 2018. Under 11, 13, 15, 17s.
(RDFNL Memo attached)
Stay tuned for further details for the Under 9 Competition