Home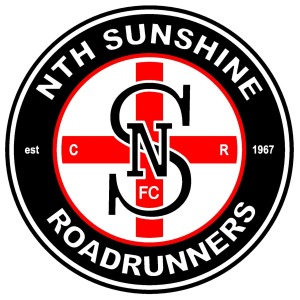 Welcome to North Sunshine Football Club, home of the Roadrunners.
Welcome to North Sunshine Football Club. Our club has been operating since 1967 and is based at Dempster Park, Phoenix Street, North Sunshine. Our sporting colours are Red, White and black.
We are a non-profit, Good Sports Level 3 Affiliated Club which involves all community members regardless of race, gender and religion.
We have always been one club that has allowed players to move along a clear pathway from juniors through to seniors. 2015 is a exciting year for us with the new inclusion Auskick
We at North Sunshine Football Club believe it is the utmost importance to be inclusive of the community. By working closely with its members, we can provide, for many years to come and environment that not only caters for the recreational requirements of its residents but by continually forging new alliances, and by seeking new opportunities we will remain relevant. When it is all boiled down it means a Community within a Community growing together.
In 2017 North Sunshine / Crossroads Football club celebrates its 50th year form our club's inaugural year in 1967 to our first senior flag in 1986 and to our drought breaking win in 2013 which some would say the rebirth of the Roadrunners.
We would like to invite all who have been involved at the Roadrunners over the years to help us celebrate the highs and lows, the glory and success and the storys that help shape the club to what it is today, join us for the events and season ahead in 2017 and relive the past in our future.